https://www.usnews.com/news/best-states/rhode-island/articles/2017-05-17/4-insurers-to-end-pre-approval-process-for-addiction-meds
PROVIDENCE, R.I. (AP) — The Rhode Island health insurance commissioner says the state's four major health insurers will end a practice that has been criticized for delaying treatment for patients with opioid dependency disorders.
Commissioner Dr. Kathleen Hittner's office said Wednesday that Blue Cross & Blue Shield of Rhode Island, Neighborhood Health Plan of Rhode Island, Tufts Health Plan and United Healthcare have signed an agreement with Hittner to end the practice known as prior authorization.
Under prior authorization, a physician must seek approval from a patient's health insurance plan to prescribe certain medications.
The practice is required by some health insurance companies to determine whether they'll cover prescribed medications or procedures.
Hittner says the agreements will improve access to necessary medications— such as Suboxone —for patients with opioid dependence disorders.
Copyright 2017 The Associated Press. All rights reserved. This material may not be published, broadcast, rewritten or redistributed.
Finally, a glimmer of sanity!  There needs to be laws in place to stop means for managed care organizations to deny medications and care to patients.  Prior-Authorizations require such arcane information as the diagnosis being treated (which is present in the providers billing paperwork–but they require the provider to stop and fill out yet another form with the same redundant information), Medication being used (on the prescription) dose of medication, instructions on how to take the medication (all of which are on the prescription).   This is all a scam perpetrated by managed care and needs to be legislated against in state and federal courts.
We're allegedly trying to cut the costs of health care.  Here's a thought; if we're going to continue with "mangled  care plans", why not regulate THEM?  Why keep the boot on the neck of the practitioners that are trying to help their patients!?!?!?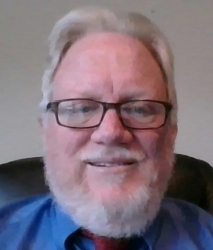 Latest posts by Dr. Raymond Oenbrink
(see all)