https://www.washingtonpost.com/national/health-science/a-quarter-of-adults-with-sprained-ankles-were-prescribed-opioids-in-the-er/2018/07/27/112cf916-9119-11e8-8322-b5482bf5e0f5_story.html?utm_term=.ac9129dca9cf
A quarter of the adults who went to hospital emergency departments with sprained ankles were prescribed opioid painkillers, a study shows, in another sign of how commonly physicians turn to narcotics for even minor injuries.
The state-by-state review revealed wide variation in the use of opioids for the sprains, from 40 percent in Arkansas to 2.8 percent in North Dakota. All but one of the nine states that recorded above-average opioid prescribing are in the South or Southwest. None is in the parts of Appalachia or New England that have been hit hardest by the opioid epidemic.
The analysis of 30,832 private insurance claims from 2011 to 2015 revealed that emergency department prescriptions can influence long-term opioid use. The median prescription was 15 tablets, or three days' worth of hydrocodone, oxycodone, tramadol or other narcotics. Patients who received the largest amounts were five times as likely to continue with prolonged opioid use than those given 10 tablets or fewer, although their overall numbers were relatively small. The recipients were not known to have previously used opioids.
Opioid prescriptions written by emergency-room doctors are responsible for a small portion of the vast amount of narcotic painkillers consumed by patients each year. Most prescriptions come from primary-care physicians. There were about 215 million prescriptions for the drugs in 2016, according to the Centers for Disease Control and Prevention.
The study, using the most recent data available, looked at prescriber habits shortly before the CDC issued guidelines that urged doctors to use opioids sparingly and before many states and the federal government moved to limit the length of first-time opioid prescriptions.
"There was this leap to opioids, either in perception of patient expectations or to meet patient expectations," said a leader of the study, Kit Delgado, an assistant professor of emergency medicine and epidemiology at the University of Pennsylvania's Perelman School of Medicine.
Delgado and Jeanmarie Perrone, a professor of emergency medicine at Perelman and another leader of the study, speculated that some doctors during those years offered opioids because their medical training did not sufficiently warn about addiction. They said doctors also may have wanted to aggressively treat pain, as many had been taught, and to earn positive patient satisfaction ratings, among other reasons. Opioid prescribing declined over the four years the researchers reviewed, as awareness of the epidemic grew.
The research was published in the journal Annals of Emergency Medicine.
Other research has shown that doctors are unsure about the number of opioids to offer in different circumstances. One study by the Yale School of Medicine showed that hospitals were able to decrease opioid use by lowering default settings for pill limits in electronic medical records from 30 to 12. Others have shown that when surgeons are given precise guidelines for the number of pills to prescribe after common procedures, opioid use declines dramatically.
But a 2017 study reported that long-term use may depend in part on whether an injured person is treated by a "high-intensity" or "low-intensity" opioid prescriber in the emergency room.
The American College of Emergency Physicians noted that most emergency-room doctors issue short-term narcotic prescriptions, but that primary-care physicians sometimes follow up with longer opioid treatment. The organization supports the development of alternative pain treatment programs for emergency care.
Mark Rosenberg, a member of ACEP's board of directors and chairman of emergency medicine at St. Joseph's Health in Paterson, N.J., said those in medicine are "contributors to the opioid crisis. I think emergency medicine is a small part of that, but nonetheless has a real opportunity to change things."
By emphasizing nonnarcotic treatments, St. Joseph's was able to reduce opioid prescribing for the types of pain that cause many visits to the emergency department from 14 percent to 2 percent, he said.
Delgado and Perrone decided to look at sprained ankles because they are minor injuries "that most of us agree is something we would not give someone opioids for," Delgado said. The injury should be treated with rest, ice and nonaddictive painkillers such as ibuprofen. Insurance claims were relatively easy to track and, most important, the injury usually resolves quickly without causing chronic pain, as back injuries can. That allowed a clear look at whether the emergency prescription led to long-term opioid use, which the researchers defined as filling four or more prescriptions over the next 30 to 180 days.
The researchers found that 25.1 percent of patients were prescribed opioids in the emergency department. Five percent of patients who were initially offered 30 tablets or more went on to prolonged use of opioids. Only 1.1 percent of those prescribed 10 tablets or fewer showed long-term use.
Above-average prescribing was seen in North Carolina, Tennessee, Georgia, Alabama, Arkansas, Texas, Oklahoma, Kansas and Arizona.
Comment;
I think it's good that these folks are "called out"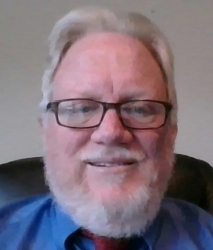 Latest posts by Dr. Raymond Oenbrink
(see all)