https://www.mysanantonio.com/news/article/Addiction-Treatment-on-wheels-mdash-now-we-re-14995497.php
Comment; "Meet 'em where they need ya!" This is a lethal, terminal illness, providing hope as well as medication is important to gain trust & compliance. Mobile recovery, yes, an App for that!
Project removes barriers to recovery
By Bethany Bump Updated 4:02 pm CST, Thursday, January 23, 2020
Photo: Paul BuckowskiIMAGE 1 OF 3Chad Putman, project director of the Center for Treatment Innovation Project at New Choices Recovery Center, sits in the mobile treatment van on Tuesday, Aug. 27, 2019, in Schenectady, N.Y. (Paul … moreBuy Photo
Schenectady
Scott T. tried to get sober many times in the decade he was addicted to heroin, but it wasn't easy.
There were waiting lists for treatment programs and waiting lists to see the few doctors willing to prescribe medicine to quiet his cravings. There were battles with insurance companies, and the perpetual conundrum of finding transportation to and from appointments.
This spring, ashamed of buying addiction medication on the street — but too exhausted to keep fighting his doctor and insurance company for it — Scott called the number for a local program his friend had recently told him about. It was called the COTI Project, and a man by the name of Chad Putman answered.
"He met me at Ellis Hospital the next day and sat with me for several hours to make sure I got properly dosed," Scott recalled. "Three days later I had a doctor's appointment and a script."
Over the next four months, Putman and his colleagues brought Scott to and from his doctor's appointments, helped him sort out insurance issues, sat with him through a court hearing for a drug-related crime, and are now working to find him permanent housing, which they believe will help with his long-term recovery.
Whenever he encountered a problem, he said, they were there to help.
"You can get kind of hopeless when it feels like there are so many barriers to getting better, but they've made it very easy for me this time," he said. "It's amazing."
This is, of course, the primary goal of the COTI Project — to remove barriers for people struggling to recover from the vice-like grip of addiction. The state Office of Alcoholism and Substance Abuse Services launched the project in 2017, selecting treatment providers from around the state to serve as so-called Centers of Treatment Innovation, or COTIs, whose job would be to bring services into under-served, high-risk communities with few services of their own.
The state distributed more than $30 million in federal grant funds to providers to buy vehicles with tele-health technology suitable for servicing remote areas, as well as hiring certified recovery peers — individuals who've recovered from addiction themselves.
"We couldn't use any of the federal money to build brick-and-mortar clinics for these places that have no services of their own. The volume just wouldn't sustain it," said Rob Kent, general counsel for OASAS. "So we said, 'Let's put it on wheels."
Right now, more than 11,000 residents from 35 counties have received services through the COTI Project. There are plans in the works to roll out services to all counties in the state by the end of 2020, officials said.
Capital Region effort
On Tuesday, U.S. Rep. Paul Tonko stopped by New Choices Recovery Center in Schenectady to see how the program is being carried out on a local level and take suggestions for federal reform back to Congress.
New Choices is one of 20 COTI providers statewide and one of two in the Capital Region. It services Montgomery, Saratoga and Schenectady counties, and has completed clinical assessments of more than 216 people through the program so far. Most have an opioid addiction, but others are battling alcohol and other addictions.
More than half of their clients have begun medication-assisted treatment, and 97 keep up with those appointments using the program's mobile tele-health technology — a major convenience for residents in remote areas of the state who are unable to find transportation to a doctor's office, officials said.
But perhaps most critical to the program, they contend, are the peers.
"There's a rapport there, a level of trust they just can't get from a clinician, who may be very compassionate but just hasn't lived it, you know?" explained Stuart Rosenblatt, executive director of New Choices.
Associate Executive Director Laura Combs shared the story of a woman who had overdosed not far from the clinic's headquarters on State Street. New Choices staff saw her and called 911, and then sent a peer to follow her to the hospital and make contact.
"She wasn't ready to get help," Combs said. "But the peers kept her engaged."
They talked to her about harm reduction — ways to avoid infection and overdose while using drugs — and gave her Narcan, an overdose-reversal drug, to keep on hand just in case. They also let her know they'd be there whenever she was ready to get help.
The other day, Combs said, the woman showed up to the clinic for a support group with her boyfriend.
"It's about keeping people alive," Rosenblatt said. "When you make that your priority, it changes everything."
New Choices currently employs three clinicians and three peers for its COTI project, which is led by Putman — the man who accompanied Scott to the hospital this spring and is in long-term recovery himself.
Putman said a big area of work has been helping inmates re-enter society after a stint in prison or jail. Such individuals have higher rates of substance use disorders than the general population, and are particularly susceptible to overdose when they get out because their bodies are not used to the level of drugs they had been using prior to incarceration.
This past week, program officials drove three inmates who had just been released from Saratoga County Jail to treatment programs downstate, he said.
"Oftentimes what happens is people get admitted to a treatment program but have no way of getting there," he said. "That's where we come in."
Little hurdles, big effects
The COTI initiative recognizes that it's not the big things that trip people up on their path to sobriety, Putman said, but the little things.
That's why New Choices uses some of its COTI funds to cover the cost of medication or co-pays for clients who are uninsured or underinsured, or who encounter an insurance hiccup that may take time to sort out.
In the first seven months of the year, it has covered the cost of prescriptions or co-pays for nine clients in Montgomery County and 13 clients in Saratoga County.
An insurance "hiccup" is what led Scott to start chasing addiction medicine on the street. He had left a treatment program earlier this year with a prescription for methadone — a drug that treats opioid cravings and withdrawal — but said his insurer refused to pay for more than 10 days of the medicine at a time.
In order to get more, he had to call his doctor to rewrite the prescription every 10 days, and he could never seem to get her on the phone, he said.
"It would take her days to write it and send it in," he said. "It felt like she just didn't really want to be bothered with it. And I started to dread those times when I would be cut off as a result."
Restrictions on who can prescribe addiction medicine like methadone and buprenorphine (which goes by the brand name Suboxone) and how much of it they can prescribe are major barriers to recovery, experts say. It's why there's a large black market for the drugs, and why stigma even among medical professionals remains.
Tonko is sponsoring a bill called the Mainstreaming Addiction Treatment Act that would lift many of these restrictions, including a current rule that says only clinicians who undergo training and receive a federal waiver can prescribe buprenorphine for addiction.
"This outdated waiver requirement has stuck around, even though medical professionals can prescribe the same drug for pain without jumping through bureaucratic hoops," a one-page summary of the bill reads.
Supporters of the bill point to the 79 percent drop in heroin overdoses France saw in a four-year period after it lifted restrictions on buprenorphine prescribing in 1995. As a result, primary care doctors began writing prescriptions and waiting lists for addiction specialists shrunk dramatically.
"Substance use disorder is a devastating illness in great need of immediate response," Tonko said, noting that only 1 in 5 individuals currently receive treatment for addiction.
"This program delivers on a real need that exists here and everywhere to build networks and create dialogue with individuals suffering from this terrible illness," he said of the COTI Project. "That is the only way we can move forward and start to resolve this epidemic. This is about saving lives."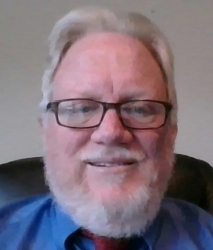 Latest posts by Dr. Raymond Oenbrink
(see all)