https://journals.lww.com/journaladdictionmedicine/Fulltext/2018/04000/An_Innovative_Model_for_Naloxone_Use_Within_an_OTP.5.aspx
Katzman, Joanna G. MD, MSPH; Takeda, Mikiko Y. PharmD, MS; Bhatt, Snehal R. MD; Moya Balasch, Monica MS; Greenberg, Nina MS; Yonas, Howard MD
Objectives: Unintentional opioid overdose deaths are a public health crisis, and naloxone is the most effective harm reduction tool to curb many of these deaths. There is growing evidence that take-home naloxone can prevent opioid overdose in targeted populations. The goal of this study is to measure the opioid overdose reversal rate with take-home naloxone among participants with a diagnosis of opioid use disorder (OUD) in an opioid treatment program (OTP) setting.
Methods: Patients enrolled in an outpatient OTP program were eligible for this prospective cohort study between April 4, 2016 and July 4, 2016. Two hundred forty-four study participants received overdose education, instruction on how to use naloxone, and were provided with 2 doses of a take-home naloxone auto-injector kit. They were subsequently followed for 3 months.
Results: Thirty-one study participants reported overdose reversals using naloxone auto-injector kits on 38 community members. All overdose reversals were heroin-related. Eighty-seven per cent of the community members reversed with naloxone were friends or relatives of the study participants.
Conclusions: This study validates that naloxone is not commonly used on the index study participant, but is often used on a secondary target among people who inject drugs. The large number of overdose reversals reported in this prospective study suggests that this novel model for naloxone use may be replicated at other OTP settings to reduce opioid overdose deaths.
Comment;
This is a sensible approach to a common problem.  I've often prescribed Naloxone to patients who are starting to get into Medication Assisted Treatment for opioid addiction. It makes sense.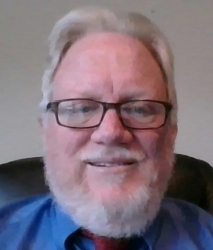 Latest posts by Dr. Raymond Oenbrink
(see all)