https://www.asam.org/resources/publications/magazine/read/article/2018/01/24/asam-applauds-walmart-s-launch-of-disposerx
Last week, Walmart announced the launch of an opioid disposal solution, DisposeRx in an effort to curb prescription drug misuse. In addition to providing counseling and informational materials on proper use of opioid medications, Walmart will become the first national pharmacy retailer to offer a new opioid disposal solution. Walmart also intends to offer naloxone behind its pharmacy counters for sale or dispensing by pharmacists in states where practice laws allow it by the end of January.
Nearly 11 million people misused prescription pain relievers in 2016.[i] ASAM applauds Walmart's actions to combat the opioid epidemic and we hope the debut of DisposeRx will offer patients new solutions to prevent prescription drug misuse.
"It's important to get unneeded controlled substances out of our medicine cabinets across the country. This is true for opioids as well as other drugs of abuse like sedatives and sleeping pills which are contributing to the development of addiction and to unnecessary deaths. The lack of safe disposal systems represents a huge gap that needs to be filled. Walmart's initiative will go a long way to get these medications out of easy reach of those for whom they were not prescribed," said Dr. Kelly Clark, president of ASAM.
Dr. Shawn Ryan, president of the Ohio Society of Addiction Medicine (OHSAM) and Chair of ASAM's Payer Relations Committee had this to say about Walmart's announcement:
"This move by Walmart is a positive step towards preventing prescription drug misuse in Ohio and in the rest of the United States. Walmart's footprint is enormous, and its pharmacies are critical instruments in prevention, treatment, and saving lives. ASAM is excited about this innovative step to address prescription drug misuse and we are hopeful that it will address a key component of the opioid epidemic."
You can learn more about DisposeRx here.
[1] SAMHSA, Center for Behavioral Health Statistics and Quality, National Survey on Drug Use and Health, 2016.
Comment;
Kudos to Walmart!  It's amazing how many drugs are present in water tables around the US–very low levels to be sure, but they DO get there!!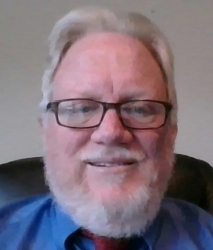 Latest posts by Dr. Raymond Oenbrink
(see all)