http://journals.lww.com/journaladdictionmedicine/Abstract/publishahead/Associations_Between_Physical_Pain,_Pain.99553.aspx
Objectives: We sought to determine sex-specific associations between experiences of physical pain, pain management, and frequency of nonmedical prescription opioid (NMPO) use among young adults.
Methods: Among participants enrolled in the Rhode Island Young Adult Prescription Drug Study, we identified associations between physical pain in the past 6 months, pain history, pain management, polysubstance use, and weekly NMPO use. In sex-specific models, independent correlates of weekly NMPO use were identified via modified stepwise Poisson regression.
Results: Of 199 participants, the mean age was 24.6, and 65.3% were male. The racial composition was 16.6% black, 60.8% white, and 22.1% mixed or other race. A total of 119 (59.8%) participants reported weekly or greater NMPO use. The majority of male (86.2%) and female (84.1%) participants reported ever experiencing severe pain. A majority of males (72.3%) and females (81.2%) reported that they engaged in NMPO use to treat their physical pain, and one-quarter (26.9%) of males and one-third (36.2%) of females had been denied a prescription from a doctor to treat severe pain. Among males, frequent NMPO use was independently associated with white race (P < 0.001) and reporting greater physical pain (P = 0.002). Among females, older age (P = 0.002) and monthly or greater nonmedical benzodiazepine use (P = 0.001) were independently associated with weekly NMPO use.
Conclusions: Among young men in Rhode Island, physical pain may be related to frequent NMPO use. More research is needed to identify sex-specific, pain-related factors that are linked with NMPO use to improve harm reduction and pain management interventions.
This study demonstrated an independent association between higher reported levels of pain and weekly or greater NMPO use among young male NMPO users in Rhode Island. Among young adult NMPO users who did not seek medical care for an injury that put them in severe pain, the most commonly cited reasons were self-medication with prescription painkillers, a perceived ability to handle the pain by themselves or medicate with over the counter drugs, and not wanting to seek medical help. Improving access to treatment for individuals with comorbid opioid use and mental health disorders, and also managing unmitigated physical pain, is a pressing task for providers. Harm reduction and pain management interventions, and also evidence-based clinical screening, may need to reflect sex-specific and pain-related factors associated with frequent NMPO use to successfully reach young adults.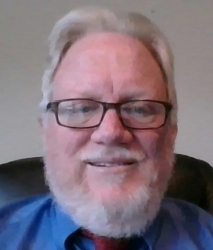 Latest posts by Dr. Raymond Oenbrink
(see all)