http://newsok.com/article/5557365
TULSA — More than 100 pills were sold for every adult in the Cherokee Nation's tribal lands in 2015, prosecutors for the country's second-largest tribe wrote in an affidavit filed Friday in U.S. District Court.
In April, the Cherokee Nation became the first tribe ever to sue pharmaceutical providers for their alleged role in the country's opioid epidemic. The lawsuit, filed in Cherokee Nation court in Tahlequah, takes on some of the nation's largest drug distributors and pharmacies, including Walmart and Walgreens. The six companies named in the lawsuit contract with the tribe's health care system.
In a motion for a preliminary injunction filed in June, attorneys for the drug distributors asked the U.S. District Court for the Northern District of Oklahoma to remove the lawsuit from tribal court, arguing the Nation lacks the jurisdiction to litigate the case in its court system.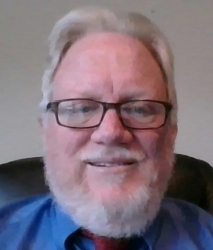 Latest posts by Dr. Raymond Oenbrink
(see all)