https://pilotonline.com/sports/football/professional/article_4a0d1411-edea-5696-b5a7-4926f6fb2a37.html
By Aaron Randle The Kansas City Star.
After eight surgeries in nine years, Chiefs tight end Travis Kelce is no stranger to the toxic allure of opioid pain medications.
It's why, given the country's opioid epidemic, Kelce has decided to partner with healthcare provider Cigna to help amplify the public conversation around opioid awareness and talk about preventive solutions.
"During my first surgery, I had no idea that these pain medications were something that I was going to want, that my body was going to want, and that I was going to feel uncomfortable if I didn't have these," Kelce said.
Luckily, he said, he never developed an addiction, but statistics show that for more than 2 million Americans, that isn't the case.
According to the National Institute on Drug Abuse, every day more than 115 people in the U.S. die from an opioid overdose. In the Midwest, from July 2016 to September 2017, opioid overdoses increased nearly 70 percent.
The Centers for Disease Control and Prevention found that one in five people are at an increased risk for opioid misuse with a 10-day subscription. Yet a proprietary study from Cigna found that while 80 percent of respondents agreed that "anyone could become addicted to opioids, even someone like me," most were unaware or disagreed that "opioids are not safe to take for more than one week without an increased risk of addiction."
Kelce put it more plainly: "Everyone's at risk."
To curb the epidemic and apparent public misunderstanding, Cigna has partnered with celebrities and other influencers to publicize an education program that focuses on "preventing the risk of opioid misuse, even before a prescription is written."
The Cigna program offers resources and tools aimed at educating people on the dangers of opioids and introducing those at risk to preventive methods.
One tool allows people to text "Help with Pain" to 25792 to learn a list of questions they should ask their doctor before being prescribed pain medication.
Another tool in development will enable people to determine whether a prescription is an opioid by entering the name of the medicine into a website.
The program also advances the preventive "pain plan" concept developed by Cigna aimed at creating a clear path of communication between patients and their providers on pain meds and opioids, including what they are, the risks and which medications are best suited to a patient.
"A pain plan is something that's very understood between you and your healthcare provider," Kelce said. "Whoever is providing you with these pain medications, it needs to be laid out that you fully understand the risks that you're taking, possibly getting hooked on to the relief that it gives you."
Early on, Kelce said, he didn't have that type of connection with his doctor:
"I didn't talk to my doctor about that. … Now, that's the biggest thing for me. You need to go out there and have a great relationship with your doctor."
Kelce particularly sees Cigna's plan as useful for elite-level football players, where chronic pain is practically in the job description.
"I've had friends in college, trying to find a way to get opioids even after their provider had cut them off," he said. "I've seen it go down the wrong street a couple of times, which is why I'm so aware of it and I try to make sure others are aware of it as well."
Kelce said the Chiefs' medical staff work to make sure addiction doesn't become a problem at Arrowhead Stadium. "The Chiefs do a great job of making sure everyone's on plan," he said.
To treat his own pain now, Kelce said, the oldest tricks do the best job. "An ice bath for me is always going to work," he said. And even when he's prescribed a pain medication, he rarely takes it.
"Opiod addiction, it's something that's very serious, but it's something that can be avoided."
Learn more about Cigna's Opioid Education Program at www.cigna.com/helpwithpain
Comment;
We all carry various forms of baggage.  One of my peeves is managed care companies trying to justify their huge fees & profits while denying care and compensation for healthcare providers under the justification of programs like this–great optics and PR, but I don't think this is a reasonable tack.  They are not in the exam room with the patient and are often quick to limit care and reduce payment for the services that they are charged to pay for.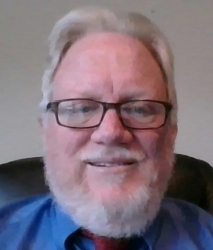 Latest posts by Dr. Raymond Oenbrink
(see all)