https://drive.google.com/open?id=1vCw0qkkrOoOJXR78zNg_uV51EhOEvFr0
Comment; Having an ongoing prospective population identified to monitor is a good idea, it will be interesting to see how it works out.
ABSTRACT
Purpose LIFEWORK is a large federated prospective cohort established in the Netherlands to quantify the health effects of occupational and environmental exposures. This cohort is also the Dutch contribution to the international Cohort Study of Mobile Phone Use and Health (COSMOS).
In this paper, we describe the study design, ongoing data collection, baseline characteristics of participants and the repeatability of key questionnaire items.
Participants 88 466 participants were enrolled in three cohort studies in 2011–2012. Exposure information was collected by a harmonised core questionnaire, or modelled based on occupational and residential histories; domains include air pollution (eg, nitrogen dioxide (NO2), particulate matter with diameter ≤2.5 µm (PM2.5)), noise, electromagnetic fields (EMF), mobile phone use, shift work and occupational chemical exposures. Chronic and subacute health outcomes are assessed by self-report and through linkage with health registries.
Findings to date Participants had a median age of 51 years at baseline (range 19–87), and the majority are female (90%), with nurses being over-represented.
Median exposure levels of NO2, PM2.5, EMF from base stations and noise at the participants' home addresses at baseline were 22.9 µg/m3, 16.6 µg/m3, 0.003 mWm2 and 53.1 dB, respectively. Twenty-two per cent of participants reported to have started using a mobile phone more than 10 years prior to baseline. Repeatability for self-reported exposures was moderate to high (weighted kappa range: 0.69–1) for a subset of participants (n=237) who completed the questionnaire twice.
Future plans We are actively and passively observing participants; we plan to administer a follow-up questionnaire every 4–5 years—the first follow-up will be completed in 2018—and linkage to cause-of-death and cancer registries occurs on a (bi)annual basis. This prospective cohort offers a unique, large and rich resource for research on contemporary occupational and environmental health risks and will contribute to the large international COSMOS study on mobile phone use and health.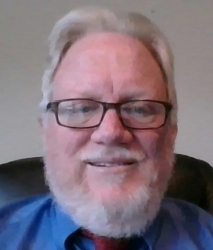 Latest posts by Dr. Raymond Oenbrink
(see all)