http://www.oann.com/drug-more-potent-than-fentanyl-hits-streets-as-opioid-epidemic-rages/
October 7, 2017
OAN Newsroom
The opioid epidemic is taking new shape on the west coast in the form of Fentanyl's deadlier cousin, Carfentanil.
San Diego officials revealed Friday they are prosecuting the county's first case involving a narcotic, some are calling America's new deadliest drug.
This after Carfentanil linked fatalities were recently reported in Ohio, Colorado, and parts of Canada.
The drug has not been approved for human use and is typically involved with sedating large animals including Elephants.
Medical experts said the illicit drug is 100 times more potent than Fentanyl, a drug directly responsible for thousands of deaths.
Officials claim a fatal dose of Carfentanil – an amount equal to a few grains of salt – can be absorbed through the skin, posing a serious threat to public safety.
Law enforcement agents warn drug dealers are now lacing heroin and prescription pills sold on the streets with the animal tranquilizer, resulting in an increase of overdoses.
DEA representatives allege users illegally obtain the narcotic from countries including China and Mexico.
According to the CDA as many as 91 people die in the country each day as a result of an opioid overdose.
Comment;
Unfortunately, this is the tip of the iceberg.  A tidal wave is evolving…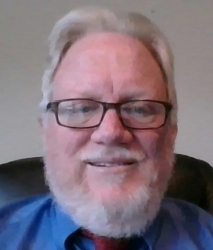 Latest posts by Dr. Raymond Oenbrink
(see all)