https://www.sciencedirect.com/science/article/pii/S0956713513002971
Comment; Coarse ground & dark roasted coffee is safest in terms of low amounts of Ochratoxin A.
Author links open overlay panelGislaineOliveiraaDaiani Mariada SilvabRosemary Gualberto FonsecaAlvarenga PereiraaLeandro CarlosPaivacGuilhermePradodLuís RobertoBatistaaShow morehttps://doi.org/10.1016/j.foodcont.2013.06.014Get rights and contentUnder an Elsevier user licenseopen access
Highlights
This study evaluated the reduction of ochratoxin A during roasting of coffee beans.•
The reduction of ochratoxin A varied from 56 to 97%.•
The type of roasting and particle size interfere in the residual content of OTA.
Abstract
Contamination of roasted coffee with ochratoxin A (OTA) is directly related to the processing quality throughout the coffee production chain, from the farming to the roasting processes. The aim of this study was to evaluate the effects of roasting and particle size on the residual concentration of ochratoxin A in roasted and ground coffee. Coffee beans were artificially contaminated with Aspergillus ochraceus. The beans were roasted to three levels (light, medium and dark) and ground into three types (fine, medium and coarse) after an incubation period. OTA quantification was performed using high-performance liquid chromatography. The combination of dark roast and coarse particle size had the lowest concentration of OTA, 3.06 μg/kg with a 97.17% reduction. The results of this study show that roasting and particle size, rather than roasting alone, are critical for the residual concentration of OTA in roasted and ground coffee beans.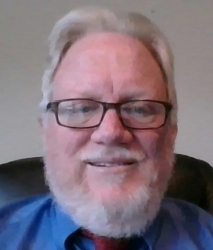 Latest posts by Dr. Raymond Oenbrink
(see all)