https://www.statnews.com/2017/05/15/medication-assisted-treatment-what-we-know/
Secretary of Health and Human Services Tom Price sparked a firestorm last week with his comments about medication-assisted treatment, saying that "if we're just substituting one opioid for another, we're not moving the dial much" in the nation's opioid epidemic. Notably, the former surgeon general, Dr. Vivek Murthy, took him to task on Twitter for, as he put it, moving away from evidence-based treatment protocols.
How strong is the body of evidence behind MAT?
"I don't think that there's any areas where the data is shaky. It clearly shows better outcomes with medication-assisted therapy than without it," Volkow said. "Studies have shown that outcomes are much better when you are on medication-assisted therapy. For one, it decreases risk of relapse — significantly. Second, MAT has also been shown to be effective in preventing infectious diseases like HIV. Third, medication-assisted therapy has been shown to be effective in preventing overdoses," she said.  Though it's hard to point to one seminal paper in the field, there is a substantial body of literature. For example, one paper found deaths from opioid overdoses fell as treatment with buprenorphine, one of three drugs often used for MAT, became more popular in Baltimore — a "statistically significant and strong" correlation. Multiple meta-analyses compared MAT to plans without any replacement therapies. (Methadone wasn't correlated with reducing deaths in the paper or in a 2009 meta-review, but it did seem to decrease heroin use.)
As a Board-Certified Addiction Specialist who has been treating patients with Buprenorphine for over a decade, I've seen more miracles than I can count with that medication.  When properly used, BUP is a lifesaver!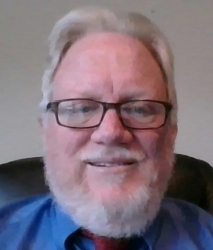 Latest posts by Dr. Raymond Oenbrink
(see all)