https://www.cbsnews.com/news/ex-dea-agent-opioid-crisis-fueled-by-drug-industry-and-congress/?ftag=CNM-00-10aab7d&linkId=43533589
Whistleblower Joe Rannazzisi says drug distributors pumped opioids into U.S. communities — knowing that people were dying — and says industry lobbyists and Congress derailed the DEA's efforts to stop it
Bill Whitaker
Last Updated Oct 17, 2017 10:12 AM EDT
Update: President Trump announced Tuesday that his nominee for drug czar, Rep. Tom Marino, has withdrawn his name from consideration for the position.
In the midst of the worst drug epidemic in American history, the U.S. Drug Enforcement Administration's ability to keep addictive opioids off U.S. streets was derailed — that according to Joe Rannazzisi, one of the most important whistleblowers ever interviewed by 60 Minutes. Rannazzisi ran the DEA's Office of Diversion Control, the division that regulates and investigates the pharmaceutical industry. Now in a joint investigation by 60 Minutes and The Washington Post, Rannazzisi tells the inside story of how, he says, the opioid crisis was allowed to spread — aided by Congress, lobbyists, and a drug distribution industry that shipped, almost unchecked, hundreds of millions of pills to rogue pharmacies and pain clinics providing the rocket fuel for a crisis that, over the last two decades, has claimed 200,000 lives.
JOE RANNAZZISI: This is an industry that's out of control. What they wanna do, is do what they wanna do, and not worry about what the law is. And if they don't follow the law in drug supply, people die. That's just it. People die.
"This is an industry that allowed millions and millions of drugs to go into bad pharmacies and doctors' offices, that distributed them out to people who had no legitimate need for those drugs."
Comment;
Sam Quinones in his book Dreamland laid out a very detailed case against Purdue Pharma and others for their role in causing this epidemic.  This was never an accident.  I believe there was an unexpressed purpose behind it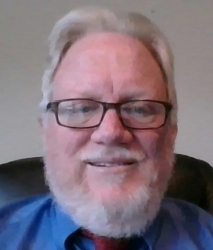 Latest posts by Dr. Raymond Oenbrink
(see all)