https://www.behavioral.net/article/marketing/facebook-require-treatment-centers-obtain-legitscript-certification
Tom Valentino
Facebook on Thursday announced that, effective immediately, it will require addiction treatment centers to obtain certification from monitoring firm LegitScript before being approved to advertise in-person addiction treatment services in the United States.
To advertise on all of Facebook's properties—Facebook, Instagram, Messenger and Audience Network— treatment centers will follow a process similar to the one announced by Google for its AdWords advertising platform in April. LegitScript will review a facility's background, qualifications, compliance with state laws and regulatory licensing requirements, and privacy practices. In total, treatment centers must meet 15 requirements to earn its certification. Once certified, the treatment center can then apply to advertise on Facebook. The social media giant says it will work quickly to verify LegitScript certification and clear treatment centers for advertising.
"Today's announcement is the next step in our efforts to support our community on Facebook in response to rising addiction rates in the US," Facebook's Avra Siegel said in a statement emailed to Behavioral Healthcare Executive. Siegel is on the policy team coordinating Facebook's effort to respond to the opioid epidemic.
"We're expanding our policies to restrict ads for drug and alcohol addiction treatment centers because when facing addiction, people should be able to avoid scams and predatory behavior as they find support for themselves and loved ones in need," Siegel continued.
For Facebook, the partnership with LegitScript is the latest in a series of moves to address the opioid epidemic and connect its users with treatment services. In June, Facebook launched a module that provides users who are searching for opioids—or for treatment—with the option to connect to the Substance Abuse and Mental Health Services Administration (SAMHSA) national crisis help line. The initiative was also created in conjunction with the recovery advocacy group Facing Addiction.
LegitScript developed its 15 requirements for certification with input from multiple industry organizations, including the National Association of Addiction Treatment Providers (NAATP). Treatment centers are subject to continuous monitoring to maintain their certification.
Comment;
Good idea, but it can have lousy implementation as is going on with Google AdWords.  Google recently began requiring a certification at the cost of about $3,000.  This would make a bit of sense for uncertified entities who had absolutely no oversight.  As an American Board of Addiction Medicine (ABAM)-Certified specialist who can provide adequate certification, this is simply an additional unnecessary (IMHO) expense added to practitioners who are already over-burdened with bureaucratic requirements and costs.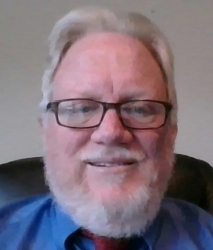 Latest posts by Dr. Raymond Oenbrink
(see all)