https://www.scpr.org/news/2018/01/25/80140/fda-panel-gives-qualified-support-to-claims-for-sa/
---
A tobacco product that its maker claims to be safer than cigarettes won qualified support from a Food and Drug Administration advisory panel Thursday.
The advisers voted 8-1 to support cigarette giant Philip Morris' claim that its "iQOS"system "significantly reduces your body's exposure to harmful or potentially harmful chemicals." The device heats tobacco but doesn't ignite it.
But on the question of whether that approach translates into a reduction in the risk for tobacco-related diseases, the panel said the tobacco company's studies didn't demonstrate that. The vote was eight against, with one abstention.
Similarly, they said Philip Morris hadn't proved that reducing harmful exposure would necessarily "translate to a measurable and substantial reduction in morbidity and/or mortality." The vote was 5-2 against, with one abstention.
There was some support for the company's claims that "switching completely to iQOS presents less risk of harm than continuing to smoke cigarettes." But the measure failed on a vote of 4-5 against.
The FDA doesn't have to follow the advisory panel's advice but usually does.
During the two-day hearing, the company presented claims that iQOS poses less danger because the device heats tobacco, instead of igniting it, to produce an aerosol that contains 90 percent lower levels of dangerous chemicals than found in cigarette smoke.
If the agency grants the company's request and approves the product, iQOS would become the first tobacco product authorized by the FDA to be marketed as causing less harm than regular cigarettes.
Advocates and some smoking-cessation counselors urged the committee to endorse the product to make an alternative they consider to be safer available to millions of U.S. smokers. But some anti-smoking advocates question whether the device really is safer and fear it could hook more people on nicotine, including children.
Philip Morris argued the device would be exclusively marketed to smokers and estimates the iQOS could save 90,000 lives over 20 years in the United States.
Comment;
The bo.ttom line; pay $80 for a device, each pack of "smokes" costs the same as a pack of cigarettes.  The device continues to burn tobacco for 6 minutes or 14 puffs whichever comes first.  Seems like Vaping is a MUCH better way to go than this unproven technique played out by an industry that has a long history of dishonesty.
I'll pass!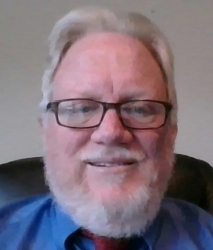 Latest posts by Dr. Raymond Oenbrink
(see all)