http://www.foxnews.com/opinion/2017/08/24/gerri-willis-who-caused-opioid-epidemic.html
The opioid overdose epidemic is estimated by the Centers for Disease Control to kill an astonishing 91 Americans every single day. And the problem continues to intensify. Since 1999, the number of  overdose deaths involving opioids (including both prescription opioids and heroin) have quadrupled. The proportion of Americans exposed to these addictive drugs is staggering. According to the National Institute on Drug Abuse, more than a third of us – nearly 92 million people – used prescription opioids in a single year, 2015.
With the costs both in human terms and economic ones mounting, people want answers. Who or what is to blame for the deaths? How did we get to a point that half a million Americans have died of this scourge since 1999? The truth is the answer is tricky and not necessarily politically correct.
Opioids are a class of drugs that include heroin, synthetic opioids such as fentanyl, and pain relievers available legally by prescription, such as oxycodone (brand name OxyContin), hydrocodone (Vicodin), codeine, morphine and many others. Most people who are prescribed painkillers don't become addicted. But some do. Because the legal version of these drugs is often the entry point to addiction, state and local governments are looking to the deep pockets of the $13 billion-a-year opioid industry to foot their costs for treatment.  Over the past 12 months, at least 25 states, cities and counties have filed civil cases against manufacturers of opioids, the distributors and large drugstore chains. Attorneys general in Ohio, Missouri and Oklahoma have joined in and more are expected.
The Affordable Care Act expanded Medicaid eligibility to include adults under 65 with incomes up to 133 percent of the federal poverty level. The expansion took effect on Jan. 1, 2014. And, in the years since, drug overdose deaths have risen at an alarming rate.
The blame game has turned up other offenders. Some fault the medical community. In late July, the U.S. Justice Department announced a crackdown that in large part focused on fraudulent opioid prescribing. Attorney General Jeff Sessions at a press conference described the effort as the largest of its kind in U.S. history, charging 412 people, including 56 physicians, with defrauding the federal government of $1.3 billion in illegal Medicare and Medicaid payments.
"We will use every tool we have to stop criminals from exploiting vulnerable people and stealing our hard-earned tax dollars," Sessions said.
But there is more here than meets the eye. The government has been an unwitting accomplice as some use federal programs like Medicaid to gain access to the drugs and sometimes even deal them. A bottle of oxycodone can be purchased with a Medicaid card for a tiny copay and resold for $4,000 on the street, according to one police official. This became easier after the expansion of Medicaid under the Affordable Care Act. The ACA expanded Medicaid eligibility to include adults under 65 with incomes up to 133 percent of the federal poverty level. The expansion took effect on Jan. 1, 2014. And, in the years since, drug overdose deaths have risen at an alarming rate. According to data compiled by the U.S. Department of Health and Human Services, drug overdose deaths rose twice as fast per one million people in expansion states compared to non-expansion states.
Sen. Ron Johnson, R-Wis., had this to say in a letter to the Inspector General at HHS requesting a full-blown investigation: "While not indicative of causation, the information suggests a correlation between Medicaid expansion and opioid overdoses. By 2015, the latest CDC data shows, the five states with the highest rate of overdose deaths were all Medicaid expansion states, West Virginia, New Hampshire, Kentucky, Ohio and Rhode Island."
So the answer to the question, who caused the opioid epidemic has many answers, possibly including the medical and pharmaceutical communities themselves, and, tragically increased government spending via the expansion of Medicaid under the ACA. Yes, government is in for some blame.
"Because opioids are so available and inexpensive through Medicaid, it appears the program has created a perverse incentive for people to use opioids, sell them for large profits and stay hooked," wrote Johnson.
How very sad that an unintentional consequence of the effort to improve Americans' health under the ACA was this tragic epidemic.
Gerri Willis joined Fox Business Network (FBN) in March of 2010. Willis is an anchor and personal finance reporter for the network. Her new book is "Rich Is Not a Four-Letter Word" (Crown Forum, April 19, 2016). Follow her on Twitter @GerriWillisFBN.
Comment;
This is truly a big part of the problem with our current epidemic.  Economics.  Poor people who can get a "bonus" of $4K by going to the doctor and putting on an act.  Numerous doctors are duped.  We became doctors largely because we want to help people and relieve suffering.  This is common knowledge among my patients.  I'll bet I'm not alone!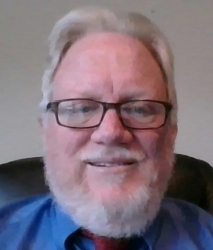 Latest posts by Dr. Raymond Oenbrink
(see all)