http://www.marketwatch.com/story/a-government-health-agency-is-funding-the-first-ever-study-on-medical-marijuanas-impact-on-opioid-abuse-2017-08-11
By TRE YWILLIAMS
The National Institutes of Health (NIH) is funding the first-ever, long-term study to research the impacts of medical marijuana on opioid use.
The NIH has awarded a five-year $3.8 million grant to researchers at Albert Einstein College of Medicine and Montefiore Health System to study whether medical marijuana reduces opioid use among adults with chronic pain, including people with HIV.
Check out: Marijuana industry could be worth $50 billion annually by 2026
Also see: Opioids are ravaging the U.S., but they're still the best pain drug we've got
"There is a lack of information about the impact of medical marijuana on opioid use in those with chronic pain," said Dr. Chinazo Cunningham, associate chief of internal medicine at Einstein and Montefiore, in a statement. "We hope this study will fill in the gaps and provide doctors and patients with some much needed guidance."
The study comes in the midst of a rising opioid epidemic and increased interest in legal medical and recreational marijuana. There has been debate over the possible use of medical marijuana as a substitute for opioids, as well as whether the drug should be legal at all.
Comment;
We've known for awhile that folks trying to come off of heroin and other opiates seem to do better initially if they use a bit of pot initially.  What is the optimum duration of pot use and whether this is actually true for all patients (my own sample-size has been quite small, well below what would be required for statistical significance) remains to be seen.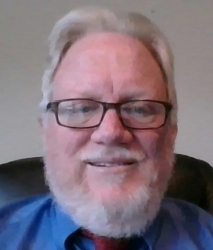 Latest posts by Dr. Raymond Oenbrink
(see all)