https://www.washingtonpost.com/news/post-nation/wp/2018/06/22/house-passes-bipartisan-package-to-fight-opioid-crisis/?noredirect=on&utm_term=.95991ad8160d
The House on Friday passed a sweeping package to fight the opioid crisis, with members of both parties approving measures that include encouraging nonaddictive pain treatment and fighting the rise of synthetic drugs such as fentanyl.
The suite of legislation, comprising nearly 60 bills, passed the House 396 to 14. It would allow for increased research for nonaddictive pain medications, allow physician assistants and nurse practitioners to prescribe medications that treat opioid addiction and create opioid recovery centers.
"This package is not Congress' first legislative response to this crisis, nor will it be our last. But it does include meaningful solutions that will update archaic policies, better equip our communities to respond to this evolving epidemic, and save lives," Reps. Greg Walden (R-Ore.) and Michael C. Burgess (R-Tex.) said in a statement. Walden is chairman of the Energy and Commerce Committee, which has been investigating alleged pill dumping in West Virginia, and Burgess is chairman of its health subcommittee.
CONTENT FROM WELLS FARGO 
"It takes a village to raise a startup." – Mary Wenzel, head of Sustainability at Wells Fargo
  Read More 
A number of the bills deal with fentanyl, a powerful synthetic painkiller that is responsible for a sharp increase in overdose deaths. One bill calls for changes in the government's scheduling of drugs to include new, synthetic drugs. Another would authorize grants for local law enforcement to test for fentanyl, which is so potent that just a few grams can kill a person. Many law enforcement agencies are no longer testing drugs in the field because of safety concerns and now send officers in hazmat suits when drug overdoses are reported.
More than 42,000 people died of opioid overdoses in 2016, according to the Centers for Disease Control and Prevention. About 45 percent of those involved synthetic opioids such as fentanyl.
Some have criticized the legislation as not going far enough to combat the opioid crisis or tackle its root causes. Congress allocated $4 billion to the opioid crisis in its spending bill, the largest amount to date.
One bill would require the government to determine how to display a patient's history of drug addiction in his or her medical records. It would make sure doctors have full access to a consenting patient's health history, including whether he or she spoke with a doctor about addiction.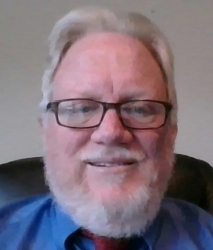 Latest posts by Dr. Raymond Oenbrink
(see all)