https://www.usatoday.com/story/news/politics/2018/06/12/opioid-crisis-house-vote-bills-fight-painkiller-addiction/692019002/
WASHINGTON — The nation's growing addiction to prescription painkillers will command much of Congress' attention over the next two weeks as House lawmakers consider dozens of bills that they hope will help curb the deadly opioid epidemic.
A series of votes will begin in the House on Tuesday and continue through next week on individual bills that would address the distribution of prescription drugs and provide help for those who are addicted.
The legislation includes proposals that aim to stop illegal drugs like Fentanyl from entering the country, change how opioids are distributed, make treatment for opioid addiction more readily available and speed up research on new non-addictive pain medications.
A larger, streamlined opioids package containing a variety of proposals also is expected to be put to a vote in the middle of next week.
Many of the proposals have bipartisan support and grew out of a series of hearings held by the House Energy and Commerce Committee, which approved 57 opioids bills and sent them to the full House for consideration.
Republicans on the committee describe the legislation as a major step toward stemming the tide of an addiction that is killing more than 115 Americans a day.
"Just as this isn't our first legislative foray to fight this scourge, it certainly won't be our last," Energy and Commerce Chairman Greg Walden, R-Ore., and Health Subcommittee Chairman Michael Burgess, R-Texas, said in a joint statement.
"We've heard from our constituents loud and clear as this crisis has continued to evolve and will soon advance solutions that can provide real help to our friends, family and neighbors," the lawmakers said.
In the Senate, a separate opioids package cleared a key committee in April and is awaiting a vote on the floor. The Senate package includes more than 40 proposals, many of which are similar to bills under consideration in the House.
No date has been set for a vote on the Senate proposals, but opioids bills are on the Senate's to-do list this summer, said David Popp, a spokesman for Senate Majority Leader Mitch McConnell. McConnell, R-Ky., has canceled the lawmakers' August recess so they can confirm some of President Trump's nominees and vote on legislation.
The House and the Senate proposals are the latest response by lawmakers to deal with the opioid addiction amid reports that the crisis is growing worse.
Nearly 64,000 opioid overdose deaths were recorded in the United States in 2016, the highest number recorded in a single year, the Centers for Disease Control and Prevention reported last December.
In a separate report last March, the agency said emergency room visits for opioid overdoses rose by 70% in the Midwest and 30% in all parts of the United States from July 2016 to September 2017.
A bill signed into law by President Barack Obama just a few weeks before he left office included $1 billion to fight heroin and opioid addiction. Nearly $4 billion more to fight opioid abuse was included in the omnibus spending package passed earlier this year.
The Trump administration also has made combating opioid addiction a priority.
Last week, the White House launched an anti-opioid advertising campaign targeting young people.  And last October, Trump declared the epidemic a public health emergency and signed a presidential memorandum ordering the Department of Health and Human Services to waive regulations and give states more flexibility in how they use federal funds.
Comment;
It's nice that they're involved, all we can do is pray for Divine guidance to help them.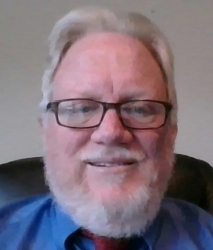 Latest posts by Dr. Raymond Oenbrink
(see all)