https://www.washingtonpost.com/news/to-your-health/wp/2017/06/20/in-just-one-year-nearly-1-3-million-americans-needed-hospital-care-for-opioid-related-issues/?utm_term=.0d535c08a6f7
By Joel Achenbach and Dan Keating
The coast-to-coast opioid epidemic is swamping hospitals, with government data published Tuesday showing 1.27 million emergency room visits or inpatient stays for opioid-related issues in a single year.
The 2014 numbers, the latest available for every state and the District of Columbia, reflect a 64 percent increase for inpatient care and a 99 percent jump for emergency room treatment compared to figures from 2005. Their trajectory likely will keep climbing if the epidemic continues unabated.
The report, released by the Agency for Healthcare Research and Quality (AHRQ), puts Maryland at the very top of the national list for inpatient care. The state, already strugglingwith overdoses from heroin and prescription opioids, has seen the spread of the synthetic opioid fentanyl, which can be mixed with heroin or cocaine and is extraordinarily powerful. Gov. Larry Hogan (R) this year declared a state of emergency in response to the crisis.
NBA;
I used to be an ED physician.  I started in medicine as a teenager on the local ambulance/pre-hospital service for many years.  I picked up classmates from accidents and overdoses. Then I "graduated" to being the ED doctor in my home town.  I never saw this type of volume of opiate overdoses.  This is a curse, scourge, judgement.  Addiction is a spiritual disease, these are the foot soldiers lost in the trenches.  Folks who should have picked better parents (as if THAT were possible).  They inherited the gene for addiction from their parents.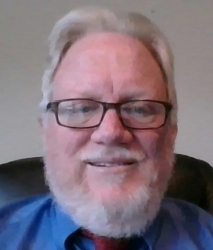 Latest posts by Dr. Raymond Oenbrink
(see all)