http://www.baltimoresun.com/health/bs-md-library-opioid-resources-0809-story.html
Mina Haq and Jon Kelvey
The Baltimore Sun
Three local library systems are training staff in the use of the opioid overdose antidote naloxone and others are considering the move as more government agencies are joining the fight against Maryland's opioid epidemic.Library staff in Harford, Carroll and Anne Arundel counties have begun to offer training in administering naloxone, also known by its brand name, Narcan.
Meanwhile, library systems across the region are giving patrons access to a database of ebooks, audiobooks and other resources on addiction, recovery and the opioid epidemic, part of an effort to make libraries a greater resource for people confronting drug abuse.
Carroll County libraries director Lynn Wheeler authorized naloxone training after two employees who had learned how to use the drug through the county health department administered it to a woman they believed was suffering an overdose in a restroom of the Westminster library. The woman recovered.
Wheeler said 121 library employees have now received the training.
"As a public place, people coming in and out, the staff wants to be prepared to help people in whatever way they need help," she said. "I am very, very proud of our staff because all the training is volunteer — no one is required to get Narcan training. Everybody volunteered to get it."
Comment;
I think this is an excellent use of resources!  It's not going to cost much per life saved.  The only way they can improve it is have some form of timing mechanism for the restrooms to alert staff that somebody has been there a bit to long, they may be on the nod and not breathing, necessitating a personnel member checking the restroom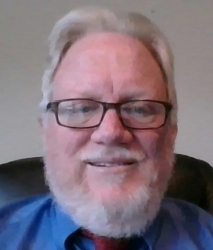 Latest posts by Dr. Raymond Oenbrink
(see all)