https://thehill.com/opinion/healthcare/477927-to-address-the-mental-health-crisis-we-must-speak-with-one-powerful-voice?utm_campaign=KHN%3A%20Daily%20Health%20Policy%20Report&utm_source=hs_email&utm_medium=email&utm_content=81882222&_hsenc=p2ANqtz-8qHvZGIYXXoAoeRGf3ZrUpaL1037Be-A7fE7nfNAJWjedO7yO52i-yZ5QFBzlTmlzTrOXjNndMUZZ_FifF4_eWHu257PxC53PYySBKxwVsx6m4t2M&_hsmi=81882222
Comment; I'm so tired of insurance companies getting away with the equivalent of murder. They post huge profits for their stockholders while the government over-regulates individual physicians trying to make a difference. I guess not enough deaths have occurred yet for change to happen…
VIEW ALLView Latest Opinions >>Related News
© Getty Images
For many, the start of a new year represents a clean slate — a chance to take stock of what truly matters in life and course correct in search of a better path.
Human resiliency is a powerful thing. Mental health and addiction professionals often say it's why they do what they do. People can recover from their challenges and go on to lead productive, meaningful lives.
But resiliency alone is not enough for the one in six Californians who have a mental health condition or the 2.7 million Californians who meet the criteria for a substance use disorder. Access to quality, evidence-based care, and community support are equally as important.
However, as Californians know all too well, such care and support are not always easy to come by, often leading to tragic outcomes. Overdose deaths from opioids and methamphetamines continue to devastate families across the state. Suicide is now the second leading cause of death for Californians age 18-34.
Jails and prisons serve as de facto "treatment centers" for some, and homelessness has hit epidemic proportions, primarily due to a combination of untreated mental health and substance use disorders and California's affordable housing crisis.
Many who seek care using private health insurance face enormous roadblocks. A recent report by the actuarial firm Milliman found huge out-of-network utilization disparities between mental health/addiction and medical/surgical care for inpatient facilities, outpatient facilities, and office visits.
This means insured individuals are paying more out-of-pocket for mental health/addiction care than they are for medical care — mostly because health plans continue to reimburse mental health/addiction providers far less than their primary care/specialist counterparts, causing those providers to stop accepting insurance altogether.
Consequently, people are depleting retirement accounts and taking out second mortgages to cover costs on their own. Frustrated families are often forced to give up and hope for the best. Consider that in 2017, Californians had to go out-of-network for inpatient care nearly eight times more often than they did for other types of care. This is unacceptable.
As we begin a new decade, it is time to put an end to this separate and unequal system of care once and for all. We must hold insurers accountable for equal coverage of care under the Mental Health Parity and Addiction Equity Act (Federal Parity Law) and address our national mental health crisis with the same focus and urgency we would like any other public health crisis.
This year must be a year of action for mental health. Just as it has for other issues of national importance, California is poised to lead the way.
Thankfully, Gov. Newsom (D) is already taking action. He appointed Dr. Tom Insel, former director of the National Institutes of Mental Health, to be his "Mental Health Czar" and has asked Sacramento Mayor Darrell Steinberg (D) to lead efforts to tackle the state's homelessness crisis. Locally, Dr. Jon Sherin, director of the Los Angeles County Department of Mental Health, is leading innovative efforts to address the intersection of homelessness and mental health.
It is time to push policymakers to fight for strong state parity legislation that will ensure Californians can get equal coverage for the care they need and deserve. Such legislation will bolster the Federal Parity Law and save lives.
And finally — as the 2020 election cycle ramps up — Californians must stand up demand change from presidential candidates.
In 2019, I joined former Sen. Gordon Smith (R-Ore.) as co-chair of Mental Health for US, a nonpartisan initiative designed to elevate mental health and addiction in policy conversations during the 2020 election cycle. Almost 90 advocacy groups have joined the initiative thus far and are making great strides in educating voters across the country.
The systemic change we need to address our nation's mental health crisis truly will not happen unless families, advocates, providers, and policymakers unite in support of a roadmap for change — and demand action from elected leaders.
Together, we can shine a much-needed spotlight on this issue and empower those who will fight for what is right.
Former Rep. Patrick J. Kennedy (D-R.I.) is the founder of The Kennedy Forum and DontDenyMe.org, chair of Mental Health for US, a former member of the President's Commission on Combating Drug Addiction and the Opioid Crisis, and author of "A Common Struggle: A Personal Journey Through the Past and Future of Mental Illness and Addiction."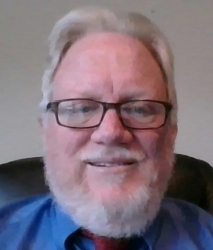 Latest posts by Dr. Raymond Oenbrink
(see all)