https://www.washingtonpost.com/graphics/2017/world/violence-is-soaring-in-the-mexican-towns-that-feed-americas-heroin-habit/?utm_term=.c3b21911cfa4
Story by Joshua Partlow
May 30, 2017
TELOLOAPAN, MEXICO — In this skittish town on Mexico's heroin highway, civilians with rusty shotguns shake down passing cars for contributions to the public defense. The police were disbanded years ago. The mayor recently got a death threat and fled in the governor's helicopter.
But it's when Highway 51 drops down from the rolling hills, and runs west in two lonely lanes across the scorched valley floor, that danger really starts to poison people's lives. Drug bosses known as "the Tequila Man"and "the Fish" rule like feudal lords, at war with each other and the vigilante groups that have risen against them. Residents get kidnapped in groups. Tortured corpses are discarded in the valley, left to sear on hot pavement.
The opioid epidemic that has caused so much pain in the United States is also savaging Mexico, contributing to a breakdown of order in rural areas. Heroin is like steroids for drug gangs, pumping money and muscle into their fight to control territory and transportation routes to the United States…
NBA
The other cost of illegal drugs.  The suffering affects more than merely the afflicted & their families.  We need to make treatment for addiction easily accessible.  In the midst of an epidemic that causes severe withdrawal that can be relieved with another hit, the epidemic won't go away without medication-assisted treatment readily and easily available to all!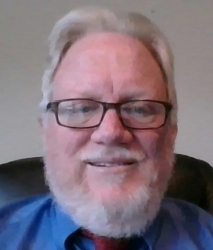 Latest posts by Dr. Raymond Oenbrink
(see all)