http://wspa.com/2017/05/22/moms-heartbreaking-obituary-for-daughter-exposes-heroin-dangers/
By Addie HamptonPublished: Updated:
GREENVILLE, S.C. (WSPA-TV) – An Upstate obituary is going viral and shining light on a growing problem. The mother of an overdose victim is hoping her story can help break the cycle of addiction.
"Tuesday night, they found her dead. And it was too late," cried Jennifer Woodard, Monday morning.
She prepared to bury her first born, Monday night. 22-year-old Reghan Berry fought a heroin addiction for 4 years. It's an outcome this mother both fought against and predicted.
"I told Reghan on several occasions that I knew I was going to bury her and of course she says "that's horrible to say to me, mama" I told her it was true," said Woodard.
Woodard says she never shied away in Reghan's life from exposing her daughter's disease. Shed hoped that each person who knew would be one more person to hold her accountable.
With Reghan's death, she wants to help other families.
"I want to help, even if it's just one person because this is horrible," she said.
Woodard outlined her pain and terror of heroin in a heartbreakingly honest obituary for her daughter, published this week.
"Every time she relapsed, she killed a little piece of me," Woodard cried.
People are recognizing the struggle that Woodard and Reghan endured.
"That's the bravery of Reghan's mom. By her talking out, other young women and young men will come and get help," said Adam Brickman with Greenville's Phoenix Center.
Brickman says shame keeps a lot of people from finding help.
"The thing that overcomes shame and shame, is love," said Brickman.
Brickman believes love can help conquer frightening new numbers from the Surgeon General.
"1 in 7 Americans will develop a substance abuse disorder in their lifetime and, in Greenville County, that boils down to about 69k people have a substance abuse disorder at any given time," he said.
It's a sobering statistic that leads Woodard to fight by exposing their pain and their love for a little girl who took a dark road.
"She didn't mean to do this, but she's not hurt anymore. So, for selfish reasons I miss her, but I'm happy her fight is over because she had a very hard future ahead of her," said Woodard.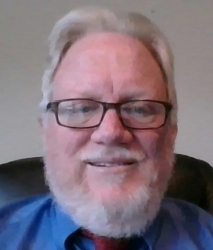 Latest posts by Dr. Raymond Oenbrink
(see all)