https://www.sciencedirect.com/science/article/abs/pii/S0197018618305126?via%3Dihub
Comment; There is so much about the gut microbiome & human microbiome in general that we do NOT understand nor appreciate! The gut has the 2nd largest number of neurons & synapses in the body, second only to the brain. Put these two ideas together to get an idea of the underappreciated complexity of the problems and possible interactions with other systems and further ramifications!
WakiroSatoTakashiYamamuraShow morehttps://doi.org/10.1016/j.neuint.2019.104475Get rights and content
Highlights
•
Gut microbiota significantly influences human gut homeostasis as well as the central nervous system via various mediators, including lymphocytes, in the intestine. .•
Possible causal role of gut microbiota in the induction of multiple sclerosis is supported by previous animal studies.•
Significant reduction of butyrate-producing bacteria in Japanese MS patients could partially explain the surge in the number of MS patients in a few decades.
Abstract
Multiple sclerosis is a putative autoimmune disease of the central nervous system, a representative disease of 'neuroimmunology.' We now understand that gut microbiota constitutes an integral part of our body and play critical roles in various neurological diseases with which no intestinal pathology was previously associated. In fact, several reports from Japan, North America, and Europe confirmed dysbiosis of the gut microbiome in MS patients. Given the increase in the prevalence of MS worldwide, especially in Japan, some previously unknown causal environmental factors needed to be identified to inhibit the development of MS in future generations. In this review, we will introduce recent key topics related to MS pathogenesis and immune cells linking gut and brain, and then summarize studies on gut microbiome in MS and its mouse model. Lastly, we will discuss the potential role of diet in the development of MS and propose a hypothesis that could explain the dramatic increase in the number of patients suffering with MS in Japan in the past few decades.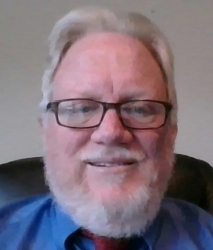 Latest posts by Dr. Raymond Oenbrink
(see all)