https://theintercept.com/2017/07/29/duterte-hell-philippines-drug-war-goodman-liwanag-field-of-vision/
In partnership with
PRESIDENT DONALD TRUMP attracted bipartisan criticism in April for enthusiastically endorsing one of the world's most brazen human rights catastrophes: Philippine President Rodrigo Duterte's murderous anti-drug campaign. Since Duterte took office last June, police and vigilante death squads have killed more than 7,000 people, and devastated poor communities in cities across the country.
Now, a new film shows the human toll of Duterte's campaign. "Duterte's Hell," by Aaron Goodman and Luis Liwanag and produced with the documentary unit Field of Vision, shows graphic images of Philippine police examining and carting off dead bodies, and grieving communities struggling to cope with the government-sanctioned murders.
In 2016, Duterte campaigned on a policy of mass extermination for anyone involved in the drug trade — not only drug traffickers, but addicts as well. "Hitler massacred 3 million Jews," Duterte said in September. "Now there is 3 million drug addicts. I'd be happy to slaughter them."
Comment;
This is similar to the current policy in Iceland regarding Down's Syndrome; abort them all.  "We don't have (name your disease) here! (we killed everybody who had THAT particular problem!)".  We're supposed to have reverence for the sanctity of life.  Supposed to!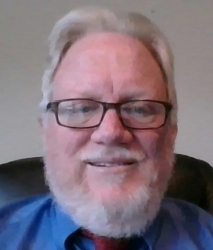 Latest posts by Dr. Raymond Oenbrink
(see all)