http://www.cnn.com/2017/08/17/us/new-hampshire-art-addiction-trnd/index.html
By Laura Diaz-Zuniga, CNN
Story highlights
This artist creates oil paintings of those lost to drug addiction as a form of awareness
90 of her "Angels for Addictions" portraits are on display at the New Hampshire State Library
(CNN)A New Hampshire mother is living by the late Carrie Fisher's words: "Take your broken heart, make it into art."
Artist Anne Marie Zanfagna's work is of a special sentimental value to many in her community. Her nonprofit, 
"Angels of Addictions,"
 gives oil paintings to people who have lost loved ones to drug addiction. Her 90 oil paintings of people who died from addiction-related causes
are on exhibition at the New Hampshire State Library, in Concord.
"My message is recovery and awareness," Zanfagna said. "I want people to know. Parents and grandparents to know. This can happen to anybody."
As part of her effort to bring more awareness to the opioid epidemic in her state, Zanfagna said she contacted the local government about providing a venue for her exhibition. The state was interested in her work because its purpose is to increase addiction awareness. She was allowed to showcase her work in the state library.
"When I saw all 90 together it was very powerful," Zanfagna said. "It struck me that every one of those beautiful people are dead."
Comment;
Anything that brings awareness to this problem is a good thing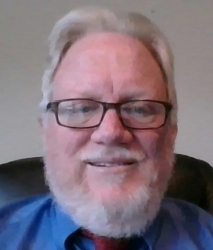 Latest posts by Dr. Raymond Oenbrink
(see all)