https://www.pcori.org/news-release/pcori-board-approves-10-million-new-studies-reducing-unsafe-opioid-prescribing
Studies to compare strategies to expand non-opioid approaches to pain management
WASHINGTON, D.C. — The Patient-Centered Outcomes Research Institute (PCORI) Board of Governors today approved just under $10 million to fund two studies comparing the effectiveness of strategies designed to reduce unsafe opioid prescribing by improving pain management.
These studies focus on strategies that payers and health systems can employ to better ensure appropriate and safe use of opioids, along with a range of other therapies, to help relieve patients' pain and improve the quality of their lives, and those of their caregivers. These studies are the latest in a growing portfolio of PCORI-funded research, which represents $150 million in funding for 50 comparative clinical effectiveness research (CER) projects related to pain treatment, as well as opioid overuse and misuse.
"We clearly need more evidence-based information about how to better treat pain as a central component to the efforts to address our nation's opioid crisis," said PCORI Executive Director Joe Selby, MD, MPH. "The studies PCORI is funding in this area are addressing questions about the comparative effectiveness of strategies to reduce unsafe prescribing, manage long term opioid therapy, and prevent and treat opioid use disorders—questions that patients and other healthcare stakeholders have told us are most important to them."
One of the new studies was approved for $5.7 million to focus on a Medicaid payer strategy that expands access to nondrug strategies for treating low back pain, such as cognitive behavioral therapy, exercise therapy, physical or occupational therapy, and complementary medical approaches such as acupuncture, osteopathic or chiropractic manipulation, yoga, and massage, while restricting access to opioids. The study based at the Kaiser Foundation Research Institute will take the form of a "natural experiment," comparing outcomes in patients with low back pain who are enrolled in the Oregon Medicaid program, which provides access to substantially expanded options for nondrug treatments, to similar patients in California's Medicaid program, which offers access to only conventional low back pain treatments and services.
The other project was approved for $4.1 million to assess whether different interventions can influence healthcare providers toward using more evidence-based care for patients with acute non-cancer pain. This study based at the University of Pittsburgh will compare strategies, such as using prescription guidelines from the Centers for Disease Control and Prevention, prompts in electronic health records requiring prescription justification, comparison with other providers' prescription rates and a combination of these interventions, to see which is most effective at reducing opioid prescription rates and improving patient and provider satisfaction.
COMMENT:
What a sad joke this is!
$10 million is nowhere near enough to provide answers to these questions!
I practice osteopathic medicine.
I LOVE doing spinal manipulation.
I've observed over the years that somebody cannot be enthused and passionate about an endeavor, practice that endeavor for decades and not get to be pretty proficient at it.
I've had my own experiences with osteopathic spinal manipulation on chronic low back pain seen in a primary care office with my performing osteopathic manipulative therapy (OMT) and watching the outcomes.  My patients improved >95% of the time.  Sometimes they didn't "normalize", but they improved.  The natural history of facet disease, disc disease and many other disorders is that given time, they'll heal just fine, even without surgical intervention.
With this background, I've read far to many "peer-reviewed studies" showing that OMT does not work.  I've seen patients improve with acupuncture; yet, yes, you guessed it, to many "studies" show it doesn't work!
Unfortunately "fake media" extends into the medical (& to an extent, I suspect, the scientific) communities.
There needs to be a registry of studies that are funded and what the outcomes are.  To many pharmaceutical companies will fund a study, find out that they're product isn't as good as their competitors product and the study is buried.  I've done phase III clinical trials in my office with results that speak to this tactic.
I also know from decades of experience that non-opiate modalities work well for pain.  We NEED some studies that speak to this, but who will fund them?  Adequate studies are expensive!
Better still, who will pay for these treatments after the studies are done?  I don't get paid adequately now for the work that I do and the time I put in to caring for my patients.  Why do the executives as these insurance companies make millions of dollars while I, the guy who went through 12 years of training long hours at my own expense after high school get paid relative peanuts in comparison?  They don't spend the night in the hospital caring for the patient in the ICU then go see patients all day the next day in the office. I've done that for decades!  Clearly THEIR time is worth more than mine–but why?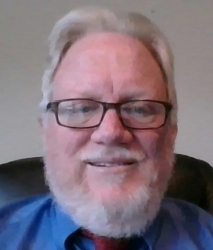 Latest posts by Dr. Raymond Oenbrink
(see all)