http://www.reuters.com/article/us-usa-dogs-jail-idUSKBN1872BO
Kristina Hazelett had cats, birds and hamsters growing up, but she never knew much about dogs until she started serving a several-month jail sentence for drug possession.
The 35-year-old inmate is part of a small team of women prisoners in Phoenix, Arizona who work with the Maricopa County Sheriff's Office Animal Safety Unit (MASH). The program is designed to help comfort and train mistreated and neglected animals rescued from deplorable conditions.
But the rehabilitation goes much further than helping the abused animals.
"Along the way, we provide the rehabilitation for not just the animals but for the inmates as well," William Sibole, a detention officer with the Maricopa County Sheriff's Office, told Reuters.
Six days a week the women in the program are transported to the animal shelter in a former men's jail where rows of cells, some adorned with dog portraits and animal murals, have been renamed Bow Wow Way, Purr Lane, 2nd Chance and Ruff Road.
"I get so much out of it, probably more than the dogs do," Hazelett said in an interview. "It's very therapeutic for me as well, not just them, which was an unexpected, pleasant surprise."
For Aubrey Herrera, a 31-year-old woman serving time for a probation violation for theft and drug charges, caring for the dogs is the highlight of each day.
Patience is what she said the program has taught her.
"These dogs are locked up just like we are and they need love just like we do," she explained. "It's not about us when we come here. It's about the dogs and making sure they're taken care of and loved and bathed – that they know what it's like to feel loved."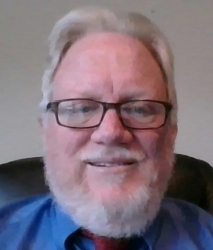 Latest posts by Dr. Raymond Oenbrink
(see all)