https://www.niaaa.nih.gov/directors-blog
Comments; Dr. Koob raises good points.  This is entirely preventable.  Public awareness needs to be maintained at a heightened level.
George F Koob, PhD NIAAA DirectoR
September 26, 2018
Prenatal alcohol exposure can have detrimental effects
Fetal alcohol spectrum disorders, also known as FASD, is a term that refers to the broad range of lifelong birth defects and neurodevelopmental abnormalities that occur as a result of prenatal alcohol exposure. In this edition of my blog, I want to remind everyone that there is no known safe level of alcohol, or time to drink, during pregnancy.
We know that eating healthy, getting enough rest and exercise, and following doctor's orders are important for a healthy pregnancy. Yet the 2017 National Survey on Drug Use and Health showed that 11.5 percent of pregnant females aged 15-44 reported drinking alcohol in the previous month. Alcohol can disrupt fetal development at any stage during pregnancy—including at the earliest stages, even before a woman realizes that she is pregnant.
Many people are familiar with the physical and neurodevelopmental symptoms of fetal alcohol syndrome (the most severe form of FASD), but the most profound effects of prenatal alcohol exposure are brain damage and the resulting impairments in behavioral and cognitive functioning. These deficits can contribute to learning disabilities, problems holding a job, and poor social skills throughout a person's life.
Diagnosing FASD is complicated, in part, because an affected person can have behavioral and cognitive impairments in the absence of specific facial features, growth effects, or other physical signs. Also, FASD can be difficult to distinguish from other developmental disorders that share certain learning and behavioral deficits. This means that FASD can be misdiagnosed or not diagnosed at all.
How widespread is the problem? A recent study estimates from 1 to 5 percent of first-graders in U.S. communities have FASD and suggests the rate may be higher, putting the rate of FASD on par with autism.
Because FASD is entirely preventable, even one case is too many. By raising awareness about the consequences of prenatal alcohol exposure, we hope to dispel common misperceptions about alcohol use during pregnancy. We also hope to promote the prevention of FASD, increased screening for prenatal alcohol exposure, improved diagnosis of FASD, and the development of effective interventions for individuals with FASD.
To learn more about FASD, visit https://pubs.niaaa.nih.gov/publications/FASDFactsheet/FASDfact.htm.
For more information about how to stop drinking, visit Rethinking Drinking at https://www.rethinkingdrinking.niaaa.nih.gov.
Best wishes, GFK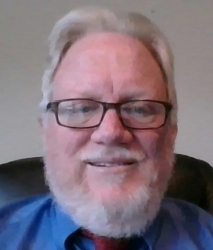 Latest posts by Dr. Raymond Oenbrink
(see all)