https://www.civilized.life/articles/scientists-just-found-a-link-between-the-opioid-epidemic-and-natural-disasters/
The obvious cause of the opioid epidemic plaguing America right now is the overprescription of oxycodone, percocet and other opioid medications. But that's not the only factor fueling the opioid crisis, which claimed the lives of 53,332 Americans in 2016 alone.
New research shows that in rural areas of America, things like farm income, natural disasters, and even weather patterns are drivers of the increased use of opioids. The groundbreaking study, which was conducted by Penn State, examined potential connections between various socioeconomic factors and drug overdoses. For example, after studying the number of natural disasters (including hurricanes, floods, and other cases of extreme weather) experienced in each rural county, researchers noticed that when the number of natural disasters rose, so did the number of opioid overdoses.
The study's authors say this link is significant because, as climate change continues to produce more extreme weather events, the number of people turning to narcotics could also increase.
The researchers also determined that there is a correlation between the rising number of opioid-related deaths and the victims' income from the agricultural industry. For each $10,000 reduction in farm income, the average number of overdoses increased 10 per cent. The authors noted that while farmers don't make up a huge percentage of the American population, it's nevertheless important to consider how these factors in their daily lives contribute to the raging epidemic.
Editor's note: It's also worth noting that of the 10 states with the largest agricultural production in America, only three (California, Minnesota and Illinois) have legalized medical marijuana. The other 7 (Texas, Kansas, Nebraska, Wisconsin, Iowa, North Carolina, Indiana) still prohibit cannabis. That link is noteworthy since states that allow patients to use medical marijuana have lower rates of opioid abuse compared to jurisdictions that still deny access to cannabis.
Comment;
It's a big surprise that natural disasters increase the risk of opioid overuse?  Some folks need to leave their Ivory Towers and get out among the people!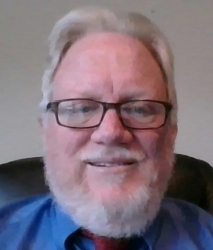 Latest posts by Dr. Raymond Oenbrink
(see all)