https://abcnews.go.com/Entertainment/steve-carell-timothe-chalamet-true-story-family-struggling/story?id=58934190
Comment; Addiction IS a disease, there are other aspects of it, but it's truly an illness.
ByPAULA FARIS,
CLAIRE PEDERSEN,
AUDE SOICHET
ALLIE YANG
Nov 5, 2018, 3:37 PM ET
Francois Duhamel/Amazon Studios via AP
WATCHSteve Carell, Timothee Chalamet on true story of family struggling with addiction
The new movie "Beautiful Boy" documents the true story of a family torn apart by addiction and the unconditional love that ultimately saves them.
Actor Timothée Chalamet said the point of the film "is to exemplify to people this can really happen anyone — and not in a new way to terrorize or to scare. Rather it's really redemptive… very hopeful."
Chalamet and Steve Carell play Nic and David Sheff – the real-life father and son who lived a seemingly perfect life in Northern California.
That was, until Nic descended into the horrors of drug addiction in his late teens.
"It made me consider the possibility of something like that happening, because it can happen to anybody," Carell told ABC News' Paula Faris of playing David Sheff. "You look at this story in particular, and this is a very loving, family – kind, generous, functional. And it happened. And so I look at my family, and I feel the same way about them. And … it's scary but … you just kind of try to hold it tight and be vigilant."
The movie holds few punches in its portrait of addiction, recovery and relapse though neither Chalamet or Carell say they've struggled with addiction personally.
"Addiction doesn't have a recognizable face," Chalamet said. "What I've found … with this character was the humanity of it."
That humanity is at the heart of both Chalamet's and Carell's performances.
"As a parent, all you want to do is protect your kids from day one — and you're fearful from day one until the day you die," Carell said. "You're always going to be afraid of something bad happening to your kids – [to] watch your kids go through something like this and to spiral out of control and to be completely helpless … I think that's the part of it that's the scariest for me."
The emotional days on set took a toll on the actors.
"I would go home at the end of these days and want to call dad, and just say, 'I love you, we are so lucky to have each other,'" said Chalamet.
Carell said coming home to his two children and wife of 23 years, Nancy Carell, made it easier.
"Every day I'd sit with my wife … and I would tell her about what we filmed during that day," Carell said. "It was good to talk about it because it does get inside of you …. especially a topic like this when you're looking at your kids when you come home, and you're feeling all the things they're going through — and you just love them so much and you pray that nothing bad ever happens to them, and you're always knocking wood."
Francois Duhamel/Amazon Studios via AP
Maura Tierney and Steve Carell in a scene from "Beautiful Boy."
"Beautiful Boy" puts a human face on the epidemic ravaging the nation. According to the Centers for Disease Control and Prevention, an estimated 72,000 people in the U.S. died from drug overdoses in 2017 alone.
Chalamet said he wants families to know addiction is "not a moral failure."
"That addiction isn't a face… addiction affects basically everyone, [and] for some reason there is difficulty in talking about this still," he said.
The film is based on the memoirs "Tweak" by Nic Sheff, and the best-selling "Beautiful Boy" book by his father, David Sheff, an acclaimed journalist.
"I would never wish those hellish experiences on anybody, certainly not in my son or anybody's son," David told Faris. "But sometimes people get sick. And you have to deal with it. And we did the best we could."
Nic's drug of choice was crystal meth. He would do anything to feed his addiction, including stealing money from his kid brother's piggy bank.
"I was hijacked by the drugs and I didn't want to be acting the way that I was acting," Nic remembered. "But I couldn't stop."
David said he was "always looking for Nic when he wasn't home."
"I didn't know where he was when he was on the streets … I didn't sleep." he said. "I was completely freaked out … I went to look for him in the middle of the night. I went to San Francisco, I went to Haight Street, where a lot of kids on drugs … strung-up kids, runaways [were] hanging out, looking for him. But one time he called and so I was relieved to know that he was OK that he was alive."
Nic agreed to meet David at a San Francisco diner, a reunion that was depicted in the movie.
"It was an overwhelming time in my life, and it was overwhelming to watch the movie recreate it because it was so realistic," David said. "I was so grateful to see him, mostly to see that he was alive. And I wanted so badly to connect and I wanted so badly for him to agree that he needed help and to … let me try to help him. And … in the movie, you see Steve Carell's face. And you see that he is so sad, and so broken."
"I have two teenagers and it's terrifying," Carell said. "The thought of a child going through what Nick Sheff went through is the most terrifying thing for a parent."
Carell became famous for his comedic roles in movies like "Anchorman" and "The 40-Year-Old Virgin."
He said the reason he was drawn to the role of David Sheff was because "it's something that I felt people needed to see. It's a national epidemic and tragedy."
Chalamet auditioned for the role of Nic before his breakthrough Oscar-nominated performance in "Call Me By Your Name."
"I really didn't have any sort of career," Chalamet recalled. "It was still very much a job of … trying to keep your cool on set."
"Beautiful Boy" has generated Oscar buzz for both Chalamet and Carell.
But for Nic and David, the movie is a stark reminder of how far they have come as a family.
"It makes me feel again that we're so lucky," David said. "I hear, and I've heard over the years, people say 'You know, your story is our story … but our story had a different ending. My beautiful boy died [or] my lovely daughter didn't make it.' And I didn't do anything more magical than anyone else."
"They tried as hard as I did, and we were very lucky," David added. "So I feel I think there's something a little bit guilty or maybe a lot guilty — there's sort of a survivor's guilt."
"There's no absolutely no reason that I survived when other people didn't," Nic said. "I guess the thing is, that as long as there is life, that's when there is always hope."
After years of relapsing and going in and out of treatment, Nic has been sober for eight years.
"My life has gotten so much better since getting sober. I've seen it with so many friends and people I work with, that when they get sober, they get their lives that they've always wanted," Nic said. "You know, your life can really just blossom and get so much bigger than it ever had been."
Added David, "And though we were lucky and they weren't, there is a sense of… we're not alone."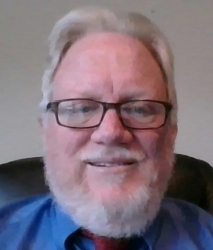 Latest posts by Dr. Raymond Oenbrink
(see all)