https://www.washingtonpost.com/amphtml/news/post-nation/wp/2018/04/10/study-despite-decline-in-prescriptions-opioid-deaths-skyrocketing-due-to-heroin-and-synthetic-drugs/
April 10, 2018 at 3:59 PM
Fatalities from heroin and black-market synthetic opioids skyrocketed while the nation saw a decline in the number of opioid painkiller prescriptions and the overdose deaths attributed to them, according to a study.
The research from the American Action Forum shows that as authorities cracked down on the overprescribing of powerful painkillers, international cartels filled the void with cheap heroin and powerful synthetic opioids such as fentanyl.
The number of opioids prescribed nationwide sharply dropped in 2010, as did the death rate from prescription-opioid overdoses. The annual growth rate of deaths involving prescription opioids slowed from 13.4 percent before 2010 to 4.8 percent after. This came after authorities went after pill mills and rogue doctors, states began implementing prescription drug monitoring programs and Purdue Pharma released a reformulated version of the painkiller OxyContin that was more difficult to crush and thus more difficult to abuse, though some users found ways around it.
Deaths involving heroin and fentanyl sharply spiked in the years after. The annual growth rate of heroin deaths surged from 4.1 percent before 2010 to 31.2 percent after; the growth rate of death from fentanyl use went from 13.7 percent to 36.5 percent.
Illicit opioids are "filling this void of unmet demand," said Ben Gitis, who co-authored the study with intern Isabel Soto.
Gitis said many people became dependent on prescription opioids, and when the narcotics became more difficult to obtain, people turned to whatever alternative they could find. The cartels saw that market and filled it rapidly.
"While restrictions on prescription opioids appear to have slowed the growth in overdose fatalities involving those substances, the total number of opioid-involved overdose fatalities has accelerated due to staggering growth in overdose deaths involving heroin and synthetic opioids," Gitis and Soto wrote.
More than 42,000 people died from opioid-related overdoses in 2016, according to the Centers for Disease Control and Prevention. The increase in deaths from synthetic opioids such as fentanyl has been staggering: From 2013 to 2016, the number of deaths involving these substances grew 84.2 percent each year, according an analysis of CDC data.
Part of the reason for the surge in deaths is many users do not know exactly what drugs they are buying and using, and in some cases, they are inadvertently ingesting lethal amounts of synthetic opioids, which include fentanyl and carfentanil, an animal tranquilizer that has killed scores of people. The substances often are cut into heroin or pressed into counterfeit pills that users believe are painkillers or other drugs. The synthetic drugs also are proving to be resistant to overdose-reversing  substances such as Narcan.
Related: [Counterfeit opioid pills are tricking users — sometimes with lethal results]
Gitis said the study shows that while policymakers need to address the flow of illicit opioids, they must do so while tackling the root problem of addiction.
"Say policymakers were to start turning more attention to the supply of illicit opioids, heroin and synthetic opioids, which is obviously something that needs to happen." Gitis said. "Doing that without addressing dependency could turn users to other types of drugs to use in their addiction."
He added: "Really, the root cause is the dependency itself."
The opioid crisis has had a profound effect on the nation's economy. In a previous study, Gitis and Soto found that nearly 1 million people were not working because of opioid dependency in 2015. The loss of employees and their productivity from 1999 to 2015 cost the U.S. economy $702 billion, or just less than $44 billion per year, the study calculated. Employers also have reported they are unable to fill jobs because people cannot pass drug tests.
Related: [States move to ban fake urine, a new challenge for drug testing amid an abuse epidemic]
Hundreds of municipalities around the country are now suing opioid manufacturers, distributors and others up and down the supply chain, claiming they knowingly peddled an addictive product that led to deaths and dependency.
Comment;
Yet physicians are still being pummeled by medical boards, regulatory agencies, the DEA and others when it's really not our fault.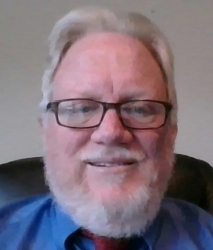 Latest posts by Dr. Raymond Oenbrink
(see all)