https://www.statnews.com/2017/12/07/surgeon-general-and-his-brother/
MECHANICSVILLE, Md. — The path that Dr. Jerome Adamstook to the office of U.S. surgeon general begins in this southern Maryland town, where crab restaurants dot the rural landscape, where signs warn drivers to watch out for Amish horse-drawn buggies, and where he grew up on a rolling road with three siblings, including a brother five years his junior. Phillip.
But as Jerome's career has taken flight — he's won scholarships for college and medical school, taken charge of a state health department, and ascended to become "the nation's doctor," as his job is nicknamed — Phillip's has been diverted.
For two decades, the younger Adams has struggled with substance use disorders, the consequence of an untreated mental health issue, his family believes. With his addiction unaddressed, he has cycled in and out of incarceration for years — a living emblem of the intractability and reach of the public health crisisconfronting his brother.
"One of the most frustrating things is being surgeon general of the United States and feeling like you can't help your own brother," Jerome Adams said last month in his Washington office, in his first extensive interview about his brother.
About 25 miles away from Jerome's office, Phillip is serving a burglary sentence in a state prison in Jessup, Md.
"My substance abuse has been the key factor for my history of incarcerations and I'm very tired of the road I have been on with my drug use," Phillip, 38, wrote last month in a letter to STAT.
Jerome, who was sworn in in September, has watched as addiction has not only ransacked his brother's life, but wrested their whole family. His sister, while in college, had money she had saved from a waitressing job stolen from inside her pillowcase. His mom has called Jerome crying, at a loss for how to help Phillip.
If Phillip's case has given Jerome a personal connection to the addiction crisis, one that links him to the millions of Americans who share the same worries about loved ones, it has also provided him with a clear demonstration of the barriers to recovery. Jerome Adams, whom Vice President Mike Pence has said "has an extraordinary gift for empathy," has seen his brother repeatedly fight — and then fail — to get treatment and been left to "go back down the same pathway over and over again."
Comment;
A family tragedy.   One son becomes surgeon general for the USA, the other is hopelessly addicted, in and out of incarceration, unable to get ahead by his own addiction-addled choices.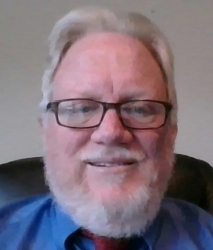 Latest posts by Dr. Raymond Oenbrink
(see all)