https://www.statnews.com/2018/07/12/senate-report-opioids-distribution/
Lev Facher
W
ASHINGTON — A Senate report released Thursday lays out systematic failures in the reporting system for suspicious opioid orders, faulting some drug distributors and manufacturers for their roles and criticizing the Drug Enforcement Administration for a years-long lull in enforcement actions.
The findings, the latest in a series of reports from Sen. Claire McCaskill (D-Mo.), the top Democrat on the Senate's leading oversight committee, pointed in particular to disparities between two leading drug distributors: McKesson and AmerisourceBergen.
The two distributors shipped nearly identical volumes of opioids to Missouri between 2012 and 2017: roughly 650 million doses each.
ADVERTISEMENT
But the number of orders each company flagged to authorities as suspicious were nowhere close: 224 from AmerisourceBergen and 16,714 from McKesson.
Taken together, the "Big Three" group of distributors, including Cardinal Health, sent 52 dosage units for each of the state's citizens in 2015.
"It's staggering. Over six years we averaged 260 pills for every man, woman, and child in Missouri," McCaskill said in a statement. "The opioid crisis these pills have fueled is a failure of policy and oversight by the government and a failure of basic human morality on the part of many pharmaceutical companies and distributors — a failure that has destroyed families and communities all over our state."
Suspicious painkiller shipments have been a focus for lawmakers working to stem the opioid crisis, ranging from a contentious House hearing to McCaskill's ongoing investigations and even surfacing Wednesday at a confirmation hearing for Jim Carroll, President Trump's nominee as "drug czar."
McCaskill's latest report found that "certain major distributors and manufacturers have consistently failed to meet their anti-diversion obligations."
While the report did not directly allege violations of the Controlled Substances Act, it also highlighted differences between how pharmaceutical companies that manufacture opioids worked with the DEA. Endo Pharmaceuticals flagged hundreds of orders and conducted further internal reviews but concluded none was suspicious enough to report to the DEA; Mallinckrodt Pharmaceuticals, meanwhile, reported every order it flagged regardless of what its internal review found.
Nonetheless, McCaskill's report said, the DEA had estimated that Mallinckrodt "failed to report at least 43,991 opioid orders."
Citing a previous $35 million settlement reached with Mallinckrodt, the report also noted the Justice Department's finding that the company had "failed to design and implement an effective system to detect and report 'suspicious orders' for controlled substances." McKesson agreed to pay a $150 million settlement after the Justice Department reached the same conclusion about its distribution procedures.
A spokesman said Mallinckrodt had disagreed with the allegations yet chose to settle "to eliminate the uncertainty, distraction, and expense of litigation" and that the company had worked diligently with McCaskill's office and the DEA.
"The report acknowledges Mallinckrodt takes a robust (or as the report states 'conservative') approach to its suspicious order monitoring obligations, and in the period covered by the report provided nearly 1,000 suspicious order reports to the U.S. DEA while other manufacturers reported none," the spokesman said.
Much of the conversation on Capitol Hill regarding opioids has centered on particularly egregious examples of opioid oversupply — which lawmakers have blamed on drug manufacturers, distributors, pharmacies, doctors, and the DEA itself.
The Justice Department, which oversees the DEA, on Wednesday sought to curb that supply, releasing the final version of a rule that would allow it to factor predicted drug diversion into the formula it uses to award "quota" to manufacturers, a proposal that drew skepticism when first announced in April.
Polling has consistently shown Americans believe the opioid crisis should be a high priority for the federal government. McCaskill, who is running in a competitive re-election race in her home state, has made oversight of companies that manufacture and distribute painkillers a priority this Congress. And while most of her work has focused on the problem nationally, much of Thursday's report was specific to Missouri.
But the report also singled out Teva Pharmaceuticals, among the world's largest drug manufacturers, for not complying with McCaskill's document requests. Sen. Ron Johnson (R-Wis.), who chairs the Senate Homeland Security and Governmental Affairs Committee, denied McCaskill's request to subpoena the company in January, and told STAT in May that he believed holding opioid manufacturers and distributors accountable for their actions was largely a job for the courts, not Congress.
"The two overlapping trends described in this report — disparities in industry compliance behavior and declining DEA enforcement — suggest, at the very least, a connection between weak DEA oversight and varying anti-diversion efforts," the report read.
In an email, a spokeswoman for AmerisourceBergen pointed to the company's detailed daily reports to the DEA, and stressed that the DEA has not provided guidance as to whether it prefers human-reviewed or algorithm-based reporting.
"Regarding the variation in the number of suspicious orders reported, AmerisourceBergen's order monitoring program involves two key steps," the spokeswoman wrote. "Flagging orders for review using our complex computer algorithm and conducting a detailed investigation of every single flagged order. We believe this process makes our suspicious order reports to the DEA highly precise and actionable."
A McKesson spokeswoman declined to comment on the report Wednesday, prior to its release, but said the company had invested heavily in its anti-diversion program and advocated for policy changes it felt would help address overprescribing. Representatives for Teva and Endo did not immediately respond to requests for comment.
Comment;
So, if history is any indication, they'll get slapped with a minor fine of several million dollars–way less than their profits "the cost of doing business" and suffer no other consequences other than a blip in their stock prices.  When will authorities come up with meaningful disincentives for such behavior?  Make an example of them!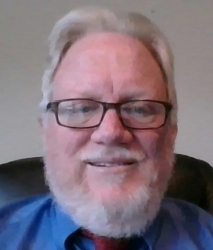 Latest posts by Dr. Raymond Oenbrink
(see all)