http://thehill.com/opinion/healthcare/394828-the-future-of-addiction-treatment-does-not-include-secret-medical-records
JEREMIAH GARDNER
Congress is debating dozens of bills related to the nation's opioid crisis. Most are useful and very much welcome, but few are game-changing. One game-changer is the Overdose Prevention and Patient Safety Act, which would help usher in a new era of coordinated, integrated care for addiction.
The bill — approved by the House on June 20 and now pending Senate consideration — would remove barriers that prevent records related to care for substance use disorder (SUD) from being included in a patient's overall medical record.
Under an outdated current law called Confidentiality of Alcohol and Drug Abuse Patient Records, 42 Code of Federal Regulations 2 — also known as 42 CFR part 2 (part 2) — most SUD treatment records are maintained separately and partitioned from a patient's other medical history, and health-care providers can only look behind the partition if a patient has signed a specific, written consent allowing it. SUD is the only illness in health care subject to this kind of separation, secrecy and institutionalized stigma.
And, as one might suspect, this inconsistency in the management of medical records is fraught with problems — from the incompatibilities and costs of separate systems to the challenge of patients and providers finding a way to reconnect when new consents are needed, sometimes long after treatment has ended.
The result of these barriers is that for millions of us who have a substance use disorder active or in remission, our health-care record is often incomplete — missing our critical SUD history — which can compromiseproviders' ability to provide safe, accurate care.
By now, many of us have heard stories of people who were prescribed opioids after treatment for an opioid use disorder — by doctors who had no idea — only to eventually overdose and die.
We've also heard stories of people in recovery from alcohol use disorder who were prescribed opioids without any knowledge or discussion of their past addiction, triggering a recurrence of symptoms. These are problems that can be avoided in the modern age of electronic health records. But part 2 barriers get in the way.
A lot has changed since part 2 was enacted almost a half century ago. The Health Insurance and Portability Protection Act (HIPAA) became law in the 1990s, providing strong, enforceable privacy protections to all health-care patients. Addiction medicine has become an officially recognized medical subspecialty, and mainstream health care is embracing its role in addiction care more and more.
Specialty treatment providers like the ours are embracing integration with mainstream medicine. Health plans are looking for organizations to integrate. Public dialogue has increased exponentially. And, while stigma and discrimination still exist, attitudes and perceptions are improving.
The Overdose Prevention and Patient Safety (OPPS) Act would align some of part 2's SUD protections with those that HIPAA provides for all health conditions, allowing patients' SUD information to be shared for the specific purposes of providing their treatment, processing their payment and conducting the provider's basic health-care operations.
Any other sharing would remain illegal or require consent, and the OPPS Act would strengthen protections against the use of SUD records in criminal proceedings or investigations. Some fear the bill will expose patients to bad actors within the health care and insurance sectors who might break the law and discriminate, basing their opposition on distrust of those industries. But we can't build trust with secrets, and we can't fight discrimination with stigma.
We should continue to bring SUD out of the shadows, vigorously prosecute discrimination, and make it clear that mainstream health care not only has a stake in this public health problem but is responsible for being a major part of the solution.
Addiction care already is evolving to have multiple access points and accommodate a variety of recovery paths involving multiple providers and increasingly, multiple technologies. We are on the precipice of integrated care that will begin to bring the full force of health care to bear against the enormous and long-neglected public health problem of addiction.
The future is in sight, and it does not include secret medical records. It cannot. Coordination of care is too integral to the next generation of addiction treatment.
We could wait around for discrimination to disappear before taking bold steps to integrate care and create a system strong enough to confront the next addiction crisis. But with a law like part 2 perpetuating the secrecy and stigma that leads to discrimination, we will wait too long.
Now is the time for Congress to usher in a new era of addiction care by enacting the OPPS Act into law. It is an essential part of the federal response to the opioid crisis and will save lives.
Comment;
Full disclosure is necessary for healing in addiction, absolute rigorous honesty.  It's time to stop this anachronism.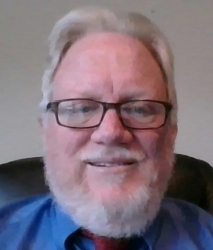 Dr. Raymond Oenbrink DO is board certified by the American Osteopathic Board of Family Physicians (AOBFP) and the American Board of Addiction Medicine (ABAM). He specializes in complex and chronic illnesses such as Chronic Inflammatory Response Syndrome (CIRS).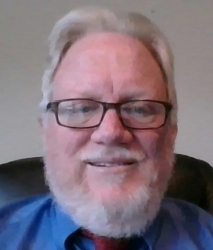 Latest posts by Dr. Raymond Oenbrink
(see all)