https://www.healio.com/psychiatry/addiction/news/online/%7Bc42db92d-0c66-42f3-90c7-2cf4cc093dd4%7D/top-stories-to-kick-off-national-drug-and-alcohol-facts-week
Today marks the first day of National Drug and Alcohol Facts Week, a national health awareness week that offers teenagers information on drugs, alcohol and addiction based on clinical research.
According to data from the National Institute on Alcohol Abuse and Alcoholism, 623,000 adolescents aged 12 to 17 years had alcohol use disorder in 2015.
Launched in 2010 by the NIH's National Institute on Drug Abuse (NIDA), the original goal of the awareness week was to promote educational events so students could learn true, scientific facts about drug use and addiction instead of the myths they learn from the internet, social media, TV, music and their friends. Since then, the observance has developed, now offering teenagers information on alcohol use as well.
To kick off National Alcohol and Drug Awareness Week, Healio Psychiatry has compiled a list of our top related stories.
New APA guidelines aim to improve treatment outcomes for alcohol use disorder
The American Psychiatric Association has released new practice guidelines for the treatment of alcohol use disorder that focus on improving treatment outcomes and quality of care for patients, according to a press release issued by the organization. Read more.
Substance use, delinquent behaviors decrease among US adolescents
Analysis of national data showed significant decreases in substance use disorders and delinquent behaviors among adolescents in the U.S. Read more.
CDC: Illicit drug use declines among youth, overdose deaths increase in rural areas
From 2003 to 2014, illicit drug use decreased among youth aged 12 to 17 years and illicit drug use disorders decreased in rural areas; however, drug overdose death rates increased in rural areas. Read more.
Drinking in adolescence alters brain development
Initiating drinking during adolescence was associated with disordered brain growth trajectories, according to recent findings. Read more.
Insomnia could act as risk marker for alcohol use in youth
Frequency of alcohol use was associated with insomnia among adolescents, according to data published in Addictive Behaviors. Read more.
Cannabis abuse in early adulthood associated with anxiety disorders
Problematic cannabis use during early adulthood may increase risk for anxiety disorders, researchers from Duke University report. Read more.
Teen alcohol, drug dependence linked to poor life outcomes in adulthood
Teenagers who are dependent on alcohol and marijuana are significantly less likely to attain life goals such as academic success and full-time employment. Read more.
References:
NIDA. National Drug and Alcohol Facts Week. https://www.drugabuse.gov/news-events/public-education-projects/national-drug-alcohol-facts-weekr. Accessed on Jan.18, 2018.
Comment;
This is a great summary sheet with reliable information readily available for all who seek it.  Great idea!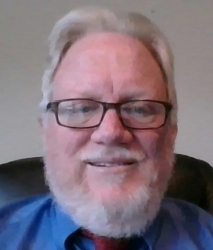 Latest posts by Dr. Raymond Oenbrink
(see all)