https://www.propublica.org/article/allende-zetas-cartel-massacre-and-the-us-dea
THERE'S NO MISSING the signs that something unspeakable happened in Allende, a quiet ranching town of about 23,000, just a 40-minute drive from Eagle Pass, Texas. Entire blocks of some of the town's busiest streets lie in ruins. Once garish mansions are now crumbling shells, with gaping holes in the walls, charred ceilings, cracked marble countertops and toppled columns. Strewn among the rubble are tattered, mud-covered remnants of lives torn apart: shoes, wedding invitations, medications, television sets, toys.
In March 2011 gunmen from the Zetas cartel, one of the most violent drug trafficking organizations in the world, swept through Allende and nearby towns like a flash flood, demolishing homes and businesses and kidnapping and killing dozens, possibly hundreds, of men, women and children.
The destruction and disappearances went on in fits and starts for weeks. Only a few of the victims' relatives — mostly those who didn't live in Allende or had fled — dared to seek help. "I would like to make clear that Allende looks like a war zone," reads one missing person report. "Most people who I questioned about my relatives responded that I shouldn't go on looking for them because outsiders were not wanted, and were disappeared."
But unlike most places in Mexico that have been ravaged by the drug war, what happened in Allende didn't have its origins in Mexico. It began in the United States, when the Drug Enforcement Administration scored an unexpected coup. An agent persuaded a high-level Zetas operative to hand over the trackable cellphone identification numbers for two of the cartel's most wanted kingpins, Miguel Ángel Treviño and his ​brother Omar.
Then the DEA took a gamble. It shared the intelligence with a Mexican federal police unit that has long had problems with leaks — even though its members had been trained and vetted by the DEA. Almost immediately, the Treviños learned they'd been betrayed. The brothers set out to exact vengeance against the presumed snitches, their families and anyone remotely connected to them.
Their savagery in Allende was particularly surprising because the Treviños not only did business there — moving tens of millions of dollars in drugs and guns through the area each month — they'd also made it their home.
For years after the massacre, Mexican authorities made only desultory efforts to investigate. They erected a monument in Allende to honor the victims without fully determining their fates or punishing those responsible. American authorities eventually helped Mexico capture the Treviños but never acknowledged the devastating cost. In Allende, people suffered mostly in silence, too afraid to talk publicly.
A year ago ProPublica and National Geographic set out to piece together what happened in this town in the state of Coahuila — to let those who bore the brunt of the attack, and those who played roles in triggering it, tell the story in their own words. They did so often at great personal risk. Voices like these have rarely been heard during the drug war: Local officials who abandoned their posts; families preyed upon by both the cartel and their own neighbors; cartel operatives who cooperated with the DEA and saw their friends and families slaughtered; the U.S. prosecutor who oversaw the case; and the DEA agent who led the investigation and who, like most people in this story, has family ties on both sides of the border.
When pressed about his role, the agent, Richard Martinez slumped in his chair, his eyes welling with tears. "How did I feel about the information being compromised? I'd rather not say, to be honest with you. I'd kind of like to leave it at that. I'd rather not say."
NOTE:
Yet another deadly aspect of addiction; the traffickers killed hundreds of innocents.  Why so many?  Often traffickers use their product too.  Addiction distorts perceptions, not just while under the influence, but all the time.  "Seemed like a good idea at the time" is a phrase often heard after horrible mistakes.  The bottom line on all of this is that addiction is also a spiritual illness.  There are two forces at work behind the scenes, good and evil.  Physicists talk of parallel universes, string theory, other dimensions.  I believe that they exist.  I believe one of these other dimensions that we cannot currently visualize is the spiritual  Just because we don't see it doesn't mean it does not exist!  Evil exists as much as addiction exists.  They're linked so closely!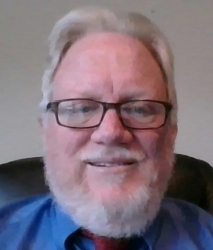 Latest posts by Dr. Raymond Oenbrink
(see all)