http://www.planagainstpain.com/wp-content/uploads/2017/09/PlanAgainstPain_USND.pdf
Notwithstanding increased efforts to reduce opioid use in the surgical setting, nine in 10 patients receive opioids to manage postsurgical pain. Those given prescriptions for opioids were prescribed an average of 85 pills, which not only puts patients at risk, but also those around them. In 2016, overprescribing of postsurgical opioids resulted in 3.3 billion unused pills flooding into communities, making these drugs available for diversion and misuse.
Middle age women consume the most opioids
Women ages 40-59 are prescribed more opioids than any other age group and receive twice as many opioid prescriptions as their male counterparts. This population is also particularly vulnerable when prescribed opioids after surgery, with about 13% of middle age women becoming newly persistent opioid users who continue to use opioids three to six months after surgery, which puts them at high risk for dependence and addiction. Among women, this age group has been shown to have the highest death rates from opioids.
Surgery is a gateway to persistent opioid use and potential misuse
Nearly 3 million patients undergoing surgeries in 2016 became newly persistent opioid users. Of the seven surgeries studied in this analysis, colectomy (an operation removing a portion of the colon) and knee replacement surgeries put patients most at risk—leading to 17.6 and 16.7% of patients, respectively, becoming persistent opioid users.
Gen X women and knee replacement surgery are a dangerous combination
Among all the surgeries and age groups studied, women ages 35-44 undergoing knee replacement surgery had the highest rate of persistent opioid use following their operation, at 22.8%.
Enough opioids were prescribed in 2016 to provide every American with 36 pills
In 2016, 11.7 billion opioid pills were prescribed to Americans, enough opioids for every man, woman and child to have 36 pills apiece. The highest rate of opioid prescribing is concentrated in more rural states, primarily in the South. In Alabama, the state with the highest opioid prescribing rates, every resident could have 72 pills each.
Immediate-release opioids are easiest to misuse
Immediate-release (IR) opioids now account for 88% of opioid prescriptions and are the new initial source of opioid dependence and addiction since restrictions on extended-release (ER) opioids have dramatically reduced the prescribing of those formulations. Most IR opioids have no abuse-deterrent properties, making them potentially dangerous and addictive.
332 million fewer unused pills per year that are flowing into communities, substantially reducing the opportunities for prescription opioid diversion and misuse
300,000 fewer people each year becoming persistent opioid users following surgery, significantly reducing the number of patients at high risk of dependence or addiction
$830 million saved annually in drug costs alone
Comment;
This report is quite lengthy, however it does raise pertinent points enumerated above.  This information is available to addiction specialists but should really be published more widely, especially to our surgical colleagues.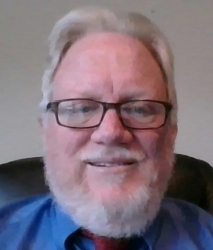 Latest posts by Dr. Raymond Oenbrink
(see all)