http://english.vietnamnet.vn/fms/society/178297/vietnam-to-use-buprenorphine-in-drug-addiction-treatment.html
Deputy Prime Minister Vu Duc Dam hoped that the National AIDS Control Organization of India will make it easy for Vietnam to learn about its buprenorphine treatment programme and access low-priced buprenorphine in India.
Vietnam will use buprenorphine in the treatment for users of additive substances, Dam said while hosting Arun Kumar Panda, Additional Secretary of the National AIDS Control Organization of India in Hanoi on May 12.
He hailed cooperation between the Vietnamese Ministry of Health and the Ministry of Health and Family Welfare of India, especially in the treatment for drug users and the prevention and control of HIV/AIDS.
He told his guest that HIV infections among drug users in Vietnam reduced to 9.3 percent in 2016 from 29 percent in 2001 owing to such intervention programmes as the methadone treatment, which has been closely instructed by the Government.
Regarding the methadone treatment, he elaborated that since the treatment was piloted in 2008, a legal framework as well as treatment guidance has been completed. Drug users have been facilitated to access the treatment, which is planned to be expanded.
Arun Kumar Panda spoke highly of Vietnam's addictive substance treatment and HIV/AIDS control efforts.
He affirmed that the National AIDS Control Organization will actively support Vietnam in studying India's buprenorphine-used treatment programme and getting access to India-made buprenorphine.
It's very heartening to see that Medication Assisted Treatment in general and Buprenorphine in particular are being used worldwide to combat the disease that is addiction!
RJO DO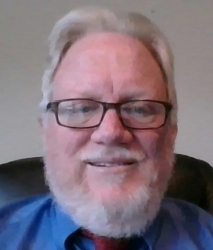 Latest posts by Dr. Raymond Oenbrink
(see all)