http://www.nydailynews.com/new-york/world-traveling-coast-guard-veteran-offers-support-online-article-1.3610966
It began with a Facebook post and led to a virtual helping hand for his veteran brethren.

Coast Guard vet Neill Drake, 33, wrote about his battle to recover from debilitating back pain and his subsequent addiction to pain and antidepressant medications and the quasi-normalcy they brought him.

"Desperate for my life back, I sucked the pain pills and antidepressants down like Skittles," he posted on a Coast Guard group in 2015. "After a couple months I just felt numb to the earth. I lacked any sort of social skills and desire to leave the house."

Drake was not abandoned. The Veterans Affairs hospital helped with yoga and pain management, but it wasn't enough to keep him off a downward spiral of pill abuse. The Merrick, L.I., native also got some help from a friend who opened a gym in San Diego.

But it was a snap decision that saved him from addiction. Walking home one night from a bar, he got an online alert about a super-cheap airline fare to Belize.
"I grabbed a pair of board shorts, a good book and took off for two weeks in Belize," Drake's post said. "I left all my pills behind, and for two weeks I kicked the dependency in a hammock on a beach."
Drake thought the post might inspire others to share their stories — and he invited any suffering veterans to join him overseas.
"I was very surprised by how many people sent messages that they were going through the same thing but too afraid to talk about it," he said.
Now, Drake, who travels the world taking photographs and posting them on Instagram, is a virtual support group for three veterans who reached out to him on Facebook.
"I just check in with them," he said. "I'm not a therapist. I just want people to be able to feel comfortable talking to someone."
The Coast Guard, he said, is often considered the fifth, and fifth-prestigious, branch of the military.
"People give us a hard time," he said. "Like what do you have? Swimmer's ear?"
In fact, many members are drowning in posttraumatic stress disorder, just like other veterans, he said. Some have had to pull bodies from the water, among other traumas.
"Their service is appreciated just like everyone else," Drake said.
The high school dropout was 23 when he joined the Coast Guard, shortly after his mother's death in 2007. He did mechanical work and patrols in Boston, Baltimore and San Diego during his nearly nine-year tenure.
Toiling in tight spots took its toll, and the discs in his vertebrae started to collapse. He still suffers pain but has learned to live with it.
"I just tailor a lifestyle to accommodate it," Drake said from Santiago, Chile.
His Facebook post wasn't the first time Drake reached out to help old colleagues.
This summer, a restaurant offered free pizza for a year to the first 22 customers who got the store's logo tattooed on themselves.
Drake, who was in town for a friend's wedding, got the tattoo and donated his winnings to members of the Coast Guard. In 2014, Drake, with Coast Guard member Derek Shultz, hosted a fishing tournament in San Diego. All the profits went straight to veterans charities.
Comment;
Belize is beautiful, but I can't imagine kicking opiate addiction in a hammock on the beach without any other support, medication, etc.  Tough guy!  He's learned that it's a "me disease with a we solution"; we cannot recover alone!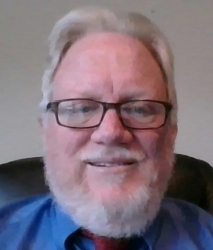 Latest posts by Dr. Raymond Oenbrink
(see all)