https://www.theguardian.com/science/2017/jun/30/world-first-trials-mdma-treat-alcohol-addiction-set-begin
Hannah Devlin Science correspondent
Doctors in Bristol are set to begin the world's first clinical study into the use of MDMA to treat alcohol addiction.
Researchers are testing whether a few doses of the drug, in conjunction with psychotherapy, could help patients overcome addiction more effectively than conventional treatments. The small trial was granted ethical approval a few weeks ago and the team expects to give the first dose of MDMA, the active ingredient in ecstasy pills, within the next two months.
Ben Sessa, a clinical psychiatrist on the trial and senior research fellow at Imperial College London said: "We know that MDMA works really well in helping people who have suffered trauma and it helps to build empathy. Many of my patients who are alcoholics have suffered some sort of trauma in their past and this plays a role in their addiction."
NOTE
Ecstasy, Molly, 3,4-methylenedioxy-methamphetamine (MDMA) is a hallucinogenic drug that is schedule I in the US, suitable only for experimental science, not medicine.  It will be interesting to see the results of this study.  The drug does shoe promise in helping uncover problems and build empathy.  Time will tell…
It's heartening to see that Medication Assisted Treatment (MAT) is making progress!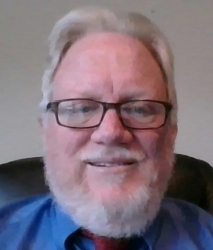 Latest posts by Dr. Raymond Oenbrink
(see all)