https://www.nytimes.com/2017/09/17/health/opioid-painkillers-insurance-companies.html
At a time when the United States is in the grip of an opioid epidemic, many insurers are limiting access to pain medications that carry a lower risk of addiction or dependence, even as they provide comparatively easy access to generic opioid medications.
The reason, experts say: Opioid drugs are generally cheap while safer alternatives are often more expensive.
Drugmakers, pharmaceutical distributors, pharmacies and doctors have come under intense scrutiny in recent years, but the role that insurers — and the pharmacy benefit managers that run their drug plans — have played in the opioid crisis has received less attention. That may be changing, however. The New York State attorney general's office sent letters last week to the three largest pharmacy benefit managers — CVS Caremark, Express Scripts and OptumRx — asking how they were addressing the crisis.
ProPublica and The New York Times analyzed Medicare prescription drug plans covering 35.7 million people in the second quarter of this year. Only one-third of the people covered, for example, had any access to Butrans, a painkilling skin patch that contains a less-risky opioid, buprenorphine. And every drug plan that covered lidocaine patches, which are not addictive but cost more than other generic pain drugs, required that patients get prior approval for them.
In contrast, almost every plan covered common opioids and very few required any prior approval.
The insurers have also erected more hurdles to approving addiction treatments than for the addictive substances themselves, the analysis found.
Alisa Erkes lives with stabbing pain in her abdomen that, for more than two years, was made tolerable by Butrans. But in January, her insurer, UnitedHealthcare, stopped covering the drug, which had cost the company $342 for a four-week supply. After unsuccessfully appealing the denial, Ms. Erkes and her doctor scrambled to find a replacement that would quiet her excruciating stomach pains. They eventually settled on long-acting morphine, a cheaper opioid that UnitedHealthcare covered with no questions asked. It costs her and her insurer a total of $29 for a month's supply.
The Drug Enforcement Administration places morphine in a higher category than Butrans for risk of abuse and dependence. Addiction experts say that buprenorphine also carries a lower risk of overdose.
UnitedHealthcare, the nation's largest health insurer, places morphine on its lowest-cost drug coverage tier with no prior permission required, while in many cases excluding Butrans. And it places Lyrica, a non-opioid, brand-name drug that treats nerve pain, on its most expensive tier, requiring patients to try other drugs first.
Ms. Erkes, who is 28 and lives in Smyrna, Ga., is afraid of becoming addicted and has asked her husband to keep a close watch on her. "Because my Butrans was denied, I have had to jump into addictive drugs," she said.
UnitedHealthcare said Ms. Erkes had not exhausted her appeals, including the right to ask a third party to review her case. It said in a statement, "We will work with her physician to find the best option for her current health status."
Matthew N. Wiggin, a spokesman for UnitedHealthcare, said that the company was trying to reduce long-term use of opioids. "All opioids are addictive, which is why we work with care providers and members to promote non-opioid treatment options for people suffering from chronic pain," he said.
Dr. Thomas R. Frieden, who led the Centers for Disease Control and Prevention under President Obama, said that insurance companies, with few exceptions, had "not done what they need to do to address" the opioid epidemic. Right now, he noted, it is easier for most patients to get opioids than treatment for addiction.
Comment;
Pharmacy Benefit Managers (PBM's) are notorious for this!  Buprenorphine is available generically and indicated to treat opiate dependence/addiction.  It's also a very safe and AMAZING pain medication. It's used in the operating room for open-heart surgeries.  If you can give somebody this molecule and saw their breast bone open from top to bottom, pry their chest open and take their heart out to work on it–while using this drug alone for pain relief, then you know it's a strong pain reliever!!
It also has a wonderful side effect–it blocks the high!  Relieves pain, blocks the high, relieves withdrawal, takes away the cravings that opiate addicts get….  This makes it very safe as a pain reliever for at-risk folks who have concomitant pain issues.  It's the PBM's job to make sure I can't treat my patient without stopping to do 5-10 minutes minimum of paperwork for which I am not compensated on a regular basis for each patient.  It's simply another way to keep patients from the care that they deserve & need.  "To accept unacceptablle behavior makes that behavior acceptable"!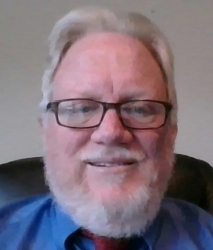 Latest posts by Dr. Raymond Oenbrink
(see all)