Doctors of Osteopathic Medicine use a unique whole-person approach to help prevent illness and injury.
What is a DO? Doctors of Osteopathic Medicine, or DOs, are fully licensed physicians who practice in all areas of medicine. Emphasizing a whole-person approach to treatment and care, DOs are trained to listen and partner with their patients to help them get healthy and stay well.
While primary care remains a strong focus for the osteopathic profession, DOs practice in all medical specialties. During medical school, they receive special training in the musculoskeletal system. your body's interconnected system of nerves, muscles, and bones. By combining this knowledge with the latest advances in medical technology. they offer patients the most comprehensive care available in medicine. A DO can also provide pain relief by spinal manipulation, Yes. the same as a Chiropractor but they are a Medical Doctor. A Doctor of Osteopathy is an MD with the ability to do spinal manipulation.
There are more than 121,000 DOs practicing their distinct philosophy of medicine throughout the U.S. today. With approximately 25% of medical students enrolled in colleges of osteopathic medicine. the profession is one of the fastest-growing segments of health care.
Osteopathic physicians focus on prevention, tuning into how a patient's lifestyle and environment can impact their wellbeing DOs strive to help you be truly healthy in mind, body, and spirit-not just free of symptoms.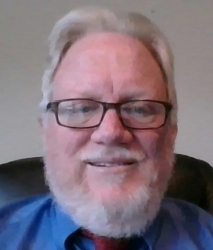 Latest posts by Dr. Raymond Oenbrink
(see all)