http://www.independent.co.uk/news/health/ayahuasca-drug-amazon-tribes-psychedelic-hallucinogenic-depression-alcoholism-treatment-exter-a8052161.html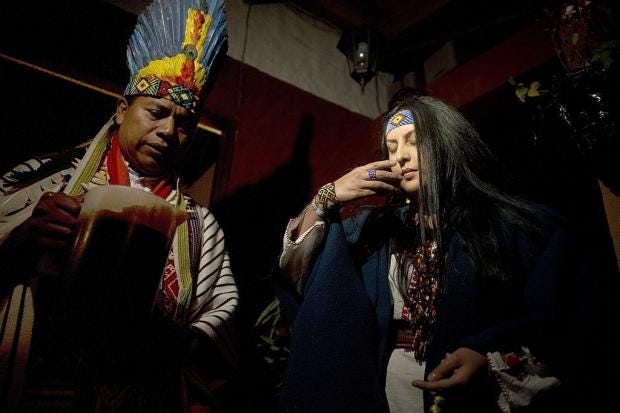 A psychedelic drug brewed by indigenous South American tribes could be used to treat alcoholism and depression, new research suggests.
Ayahuasca, a plant-based potion often used in spiritual medicine by indigenous Amazonians, is linked to improved well-being and holds potential as a psychiatric therapy, a study found.
The hallucinogenic concoction, traditionally administered during shamanic ceremonies, has led to a tourism boom in the region as thousands of western backpackers are drawn to the upper reaches of the Amazon river each year in search of spiritual awakening and out-of-body experiences.
Others drink ayahuasca in the hope of treating post-traumatic stress disorder, depression, and addictions.
Researchers from the University of Exeter and University College London used data from more than 96,000 people worldwide in the largest study on the effects of the drug to date.
Respondents who had taken ayahuasca in the past year reported better general well-being than those who had not.
Users also reported lower problematic alcohol use than people who took LSD or magic mushrooms, psychedelic drugs that previous research has suggested can help alcoholics tackle their addiction.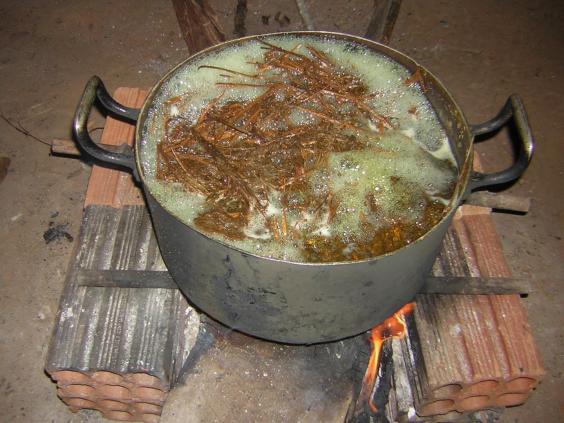 "These findings lend some support to the notion that ayahuasca could be an important and powerful tool in treating depression and alcohol use disorders," said lead author Dr Will Lawn, of University College London.
"Recent research has demonstrated ayahuasca's potential as a psychiatric medicine, and our current study provides further evidence that it may be a safe and promising treatment."
The drug, which causes users to vomit or 'purge' before inducing hallucinations, is brewed by boiling stems of the ayahuasca vine with leaves from the chacruna plant. Chacruna contains the potent potent psychedelic compound dimethyltryptamine, better known as DMT, an illegal class A drug in the UK.
Researchers used the Global Drug Survey, which gathers data from thousands of people around the world, to compare the well-being of ayahuasca users and non-users.
Of the respondents, 527 were ayahuasca users, 18,138 took LSD or magic mushrooms, and 78,236 did not take psychedelic drugs.
The survey data showed a higher incidence of lifetime mental illness diagnoses among ayahuasca users, although further analysis found this was confined to users from countries without a tradition of taking the drug.
Senior author Professor Celia Morgan, of the University of Exeter, said: "If ayahuasca is to represent an important treatment, it is critical that its short and long-term effects are investigated, and safety established.
"Several observational studies have examined the long-term effects of regular ayahuasca use in the religious context. In this work, long-term ayahuasca use has not been found to impact on cognitive ability, produce addiction or worsen mental health problems.
"In fact, some of these observational studies suggest that ayahuasca use is associated with less problematic alcohol and drug use, and better mental health and cognitive functioning."
The researchers noted their findings, published in the Nature journal Scientific Reports, were "purely observational and do not demonstrate causality". They said controlled trials were needed to "fully examine ayahuasca's ability to help treat mood and addiction disorders".
A separate study earlier this year concluded drinking ayahuasca could help treat eating disorders.
Ayahuasca has made headlines around the world in recent years after being linked to the deaths of several young tourists.
In December 2015, British tourist Unais Gomes, 25, was stabbed to death by a Canadian backpacker during an ayahuasca ceremony at a spiritual retreat in Peru. Joshua Stevens, 29, said he killed Mr Gomes in self-defence after screamed "it's time to get your demons out" and attacked him with a knife.
Comment;
There is a lot we don't know about the hallucinogenic class of drugs.   They may prove to have some benefit.  Careful research with adequate Institutional Review Board oversight is necessary before jumping to deep into this pond of unknown consequences!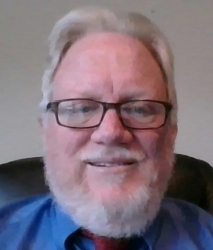 Dr. Raymond Oenbrink DO is board certified by the American Osteopathic Board of Family Physicians (AOBFP) and the American Board of Addiction Medicine (ABAM). He specializes in complex and chronic illnesses such as Chronic Inflammatory Response Syndrome (CIRS).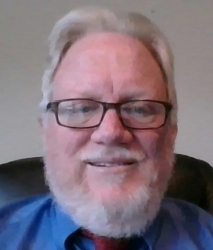 Latest posts by Dr. Raymond Oenbrink
(see all)