https://drive.google.com/open?id=1vIqWwEMm1nCmsv3GsyV-2LxFqQnOnPfa
Comment; 900MHz & 2.4 GHz radiation can cause alterations in susceptibility of microbes to different antibiotics.  Commonly used emitters-routers & cell phones operate in these frequencies.  More work needs to be done to clarify the exposure window in terms of frequency and power (mW/meter2 or db).
Abstract
Mobile phones and Wi-Fi radiofrequency radiation are among the main sources of the exposure of the general population to radiofrequency electromagnetic fields (RF-EMF). Previous studies have shown that exposure of microorganisms to RF-EMFs can be associated with a wide spectrum of changes ranged from the modified bacterial growth to the alterations of the pattern of antibiotic resistance. Our laboratory at the nonionizing department of the Ionizing and Non-ionizing Radiation Protection Research Center has performed experiments on the health effects of exposure to animal models and humans to different sources of electromagnetic fields such as cellular phones, mobile base stations, mobile phone jammers, laptop computers, radars, dentistry cavitrons, magnetic resonance imaging, and Helmholtz coils. On the other hand, we have previously studied different aspects of the challenging issue of the ionizing or nonionizing radiation-induced alterations in the susceptibility of microorganisms to antibiotics. In this study, we assessed if the exposure to 900 MHz GSM mobile phone radiation and 2.4 GHz radiofrequency radiation emitted from common Wi-Fi routers alters the susceptibility of microorganisms to different antibiotics. The pure cultures of Listeria monocytogenes and Escherichia coli were exposed to RF-EMFs generated either by a GSM 900 MHz mobile phone simulator and a common 2.4 GHz Wi-Fi router. It is also shown that exposure to RF-EMFs within a narrow level of irradiation (an exposure window) makes microorganisms resistant to antibiotics. This adaptive phenomenon and its potential threats to human health should be further investigated in future experiments. Altogether, the findings of this study showed that exposure to Wi-Fi and RF simulator radiation can significantly alter the inhibition zone diameters and growth rate for L monocytogenes and E coli.
These findings may have implications for the management of serious infectious diseases.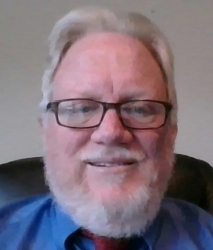 Latest posts by Dr. Raymond Oenbrink
(see all)