https://www.fda.gov/NewsEvents/Newsroom/PressAnnouncements/ucm576087.htm
Today, the U.S. Food and Drug Administration permitted marketing of the first mobile medical application to help treat substance use disorders (SUD). The Reset application is intended to be used with outpatient therapy to treat alcohol, cocaine, marijuana and stimulant SUDs. The application is not intended to be used to treat opioid dependence.
"This is an example of how innovative digital technologies can help provide patients access to additional tools during their treatment," said Carlos Peña, Ph.D., M.S., director of the Division of Neurological and Physical Medicine Devices in FDA's Center for Devices and Radiological Health. "More therapy tools means a greater potential to help improve outcomes, including abstinence, for patients with substance use disorder."
According to the Substance Abuse and Mental Health Services Administration, SUD occurs when an individual's recurrent use of alcohol and/or drugs causes clinically and functionally significant impairment, such as health problems, disability, and failure to meet major responsibilities at work, school or home. According to the Diagnostic and Statistical Manual of Mental Disorders, Fifth Edition, a diagnosis of substance use disorder is based on evidence of impaired control, social impairment, risky use and pharmacological criteria.
The Reset device is a mobile medical application system containing a patient application and clinician dashboard. The device delivers cognitive behavioral therapy to patients to teach the user skills that aid in the treatment of SUD and are intended to increase abstinence from substance abuse and increase retention in outpatient therapy programs. The system is intended to be used in conjunction with outpatient therapy and in addition to a contingency management system, a widely-used program for treating SUD that uses a series of incentives to reward patients for adherence to their treatment program.
The FDA reviewed data from a multi-site, unblinded 12-week clinical trial of 399 patients who received either standard treatment or standard treatment with the addition of a desktop-based version of Reset which could be accessed at the clinic or at home. The data showed a statistically significant increase in adherence to abstinence for the patients with alcohol, cocaine, marijuana and stimulant SUD in those who used Reset, 40.3 percent, compared to the patients who did not, 17.6 percent. The clinical trial did not demonstrate the effectiveness of using the Reset device in patients reporting opioids as their substance of abuse.
The Reset device is indicated as a prescription-only adjunct treatment for patients with SUD who are not currently on opioid replacement therapy, who do not abuse alcohol solely, or whose primary substance of abuse is not opioids.
Data from the clinical studies did not indicate any side effects associated with the device. The adverse events evaluated were typical of patients with SUD, including cardiovascular disease, gastrointestinal events, depression, mania, suicidal behavior, suicidal ideation and attempts.
The Reset device was reviewed through the de novo premarket review pathway, a regulatory pathway for some low- to moderate-risk devices that are novel and for which there is no legally marketed predicate device to which the device can claim substantial equivalence.
The FDA permitted marketing of the Reset device to Pear Therapeutics.
The FDA, an agency within the U.S. Department of Health and Human Services, protects the public health by assuring the safety, effectiveness, and security of human and veterinary drugs, vaccines and other biological products for human use, and medical devices. The agency also is responsible for the safety and security of our nation's food supply, cosmetics, dietary supplements, products that give off electronic radiation, and for regulating tobacco products.
Comment;
The following was obtained from the website of Pear Therapeutics;
reSET® is a 12-week duration, FDA-cleared Prescription Digital Therapeutic to be used in conjunction with standard outpatient treatment for substance use disorder related to stimulants, cannabis, cocaine, and alcohol. reSET® is not intended to be used to treat opioid dependence. The product combines patient-facing interventions and assessments via a mobile device, with clinician-facing dashboards and data analytics on the back-end. reSET® has been proven to increase abstinence from a patient's substances of abuse during treatment and increase patient retention in the outpatient treatment program. reSET® provides access to self-reported substance use, triggers, cravings and outcomes to the patient's medical provider. To support the FDA submission of reSET® (academic name: TES), a National Institute on Drug Abuse (NIDA) –sponsored clinical trial evaluated the therapeutic in 399 patients with SUD across 10 treatment centers in NIDA's Clinical Trial Network nation-wide over 12 weeks. Patients were randomized to either a standard treatment-as-usual, which consisted of standard face-to-face counseling, or to a reduced amount of face-to-face counseling plus the digital therapeutic. The clinical study demonstrated that the digital therapeutic more than doubled the rate of abstinence compared to standard, face-to-face counseling. In a sub-group analysis of non-abstinent patients at study start, a poor prognostic indicator, patients randomized to the digital therapeutic demonstrated an almost five-fold improvement in abstinence.
This appears to be a tool that enables bidirectional asynchronous communication between therapist and client.  So far it does not appear to have been approved for opiate addiction, but it's an interesting concept.  Time will tell, more to be revealed.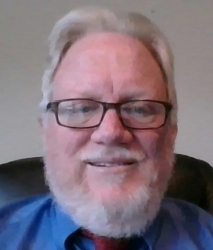 Latest posts by Dr. Raymond Oenbrink
(see all)