https://www.washingtonpost.com/national/health-science/fda-set-to-approve-potent-opioid-for-market-despite-advisers-objections/2018/10/25/8e3619d4-d7c2-11e8-83a2-d1c3da28d6b6_story.html?_hsenc=p2ANqtz-9jugES0FPIWOWJi0pyU_AKX5V0y8fpMWwHWLKQiHOU2j6Gvdix2l31GS50hcDuDcYJBHospFi9jozM-Kc2HnTN-LUPcHJ3ysD1F5jbrQdKoJExv3c&_hsmi=67003040&utm_campaign=KHN%3A%20Daily%20Health%20Policy%20Report&utm_content=67003040&utm_medium=email&utm_source=hs_email&utm_term=.272958c7531f
Comment;I REALLY do not think we need another opioid of this potency! Potency basically means how much bang you getper milligram (or in this case microgram—1/1,000 of a milligram). I see a LOT more people dying with this medication!
October 25
The Food and Drug Administration is poised to approve a new form of a powerful opioid for use in hospitals and emergency rooms despite opposition from the head of the committee that reviewed the drug.
The FDA is scheduled to decide by Nov. 3 whether to allow a California company to produce a 30-microgram pill form of sufentanil, a potent painkiller commonly used after surgery.
An FDA advisory committee recommended approval of the drug in a 10-to-3 vote on Oct. 12. The FDA usually follows the guidance of those committees, which are comprised of experts on various drugs and medical devices.
But in this case, the chairman of the committee, who missed the meeting because he was speaking at a medical conference in San Francisco that day, has publicly urged the agency to reject the drug application because of the epidemic of opioid overdoses in the United States.
Raeford Brown, a professor of anesthesiology and pediatrics at the University of Kentucky who heads the FDA's Anesthetic and Analgesic Drug Products Advisory Committee, sent his views in a letter to FDA Commissioner Scott Gottlieb and other agency officials. He also made his opposition public, a rare step for an FDA advisory committee chairman.
Brown said another potent painkiller is not needed in medical centers. The drug is five to 10 times more potent than pharmaceutical fentanyl. The tiny pill — just three millimeters in diameter — is all but certain to be diverted to the streets, he said. Brown also said the safety and effectiveness of the new drug has not been fully proven.
Sen. Edward J. Markey (D-Mass.) and the advocacy group Public Citizen, which co-signed Brown's letter to Gottlieb, also oppose FDA approval of the drug, which the company AcelRxwould market as Dsuvia.
"This is a drug which is being proposed for approval at a time when we are trying to get the issues of opioid misuse and abuse under control in the United States," Brown said in an interview. "We have yet [to] be effective at preventing diversion of these opioids, and we try very hard."
More than 49,000 people, a record number, died of opioid overdoses in 2017, according to preliminary data released by the Centers for Disease Control and Prevention. Illegal street fentanyl, heroin and prescription narcotics were responsible for most of those deaths.
In July, Gottlieb issued a statement promising that the FDA would balance efforts to curb the drug crisis with the needs of patients in pain.
"The FDA remains focused on striking the right balance between reducing the rate of new addiction by decreasing exposure to opioids and rationalizing prescribing, while still enabling appropriate access to those patients who have legitimate medical need for these medicines," he said.
Hundreds of millions of doses of prescription painkillers have been diverted from the pharmaceutical supply chain to illegal users over the past 15 years, during what has become the worst drug crisis in U.S. history. In many cases, illicit users obtain them from friends, relatives or rogue doctors and pharmacists, according to a 2016 survey conducted by the federal Substance Abuse and Mental Health Services Administration.
The same survey shows that narcotics are rarely stolen from a doctor's office, clinic, hospital or pharmacy. Fewer than 1 percent of people said they acquired opioids that way.
Pamela Palmer, AcelRx's co-founder and chief medical officer, said she started the company after she became aware of the large number of deaths in hospitals caused by opioid dosing errors. An anesthesiologist herself, Palmer said doctors and nurses make these mistakes as they calculate the amounts of clear liquid painkillers such as morphine to administer to patients via intravenous drips.
A pre-measured, short-acting painkiller in pill form would cut that error rate and save lives, she said. Dsuvia also would reduce pain quickly because it is put under the tongue, not swallowed, and enters the blood stream rapidly, she said. The company already has approval for 15- and 30-microgram versions of the pill in Europe, she said.
One Dsuvia would have the same impact as five milligrams of intravenous morphine, Palmer said. Each pill would be provided in a single-use plastic cartridge that resembles a syringe, which would prevent patients and caregivers from dispensing more than one at a time.
"We made
[the pill]
small for two reasons: You want it to rapidly dissolve and we didn't want to reflexively create a lot of saliva production" that could interfere with the drug's effectiveness, she said. The tiny tablet dissolves in six minutes and the pain relief lasts an average of three hours, Palmer said.
The U.S. Army is interested in the tablet for battlefield pain relief and has funded some of the company's research, public documents show.
The FDA does not comment on drugs under review, but a spokesman issued a statement that said, in part: "The FDA's advisory committees provide independent, expert advice to the agency on a range of complex scientific, technical, and policy issues. This includes questions related to the development and evaluation of products regulated by the FDA."
In their letter, Public Citizen and Brown also complained that some members of a separate FDA advisory committee on drug safety were not invited to the Oct. 12 meeting, which skewed the vote on Dsuvia.
The FDA said some of those people also could not attend because of scheduling conflicts.
Read more
Why the FDA approved OxyContin for children as young as 11
The drug industry's triumph over the DEA
How drugs intended for patients ended up in the hands of illegal users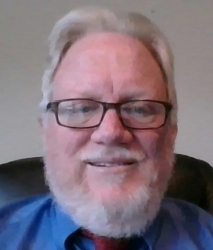 Latest posts by Dr. Raymond Oenbrink
(see all)