https://www.cnn.com/2018/02/26/health/medication-assisted-treatment-opioid-azar/index.html
Nadia Kounang.
FDA to broaden access to medication-assisted treatment for opioid addiction
Many addiction specialists favor medication-assisted treatment
Azar: Not offering such treatment is "like treating an infection without antibiotics"
As a practice,
 such treatment
 utilizes behavioral therapy as well as medications like buphrenorphine and methadone that can reduce cravings and withdrawal symptoms from opioid use. Many addiction specialists consider it the gold standard of addiction treatment.
"Medication-assisted treatment works. The evidence on this is voluminous and ever-growing," Azar said.
Azar pointed out that just one-third of specialty addiction treatment programs in the United States offer the therapy. "Failing to offer (medication-assisted treatment) is like treating an infection without antibiotics," Azar said, vowing to increase those numbers.
As part of the effort, Azar announced that the FDA would soon be issuing guidance to encourage the development of longer-acting formulations of current therapies. The FDA has approved methadone, naltrexone and buprenophine for the treatment of opioid use disorder. However, one of the barriers to effective treatment, according to addiction specialists, is that these drugs require commitment to consistent and constant administration.
"Injections make adherence easier. You only need a shot once a month rather than going to get it every day. But they also can be more feasible in rural settings, where the opioid crisis has hit especially hard and yet treatment options can be especially sparse," Azar said.
"FDA's guidance will help clarify what kind of evidence is needed to gain approval for new … forms of buprenorphine, such as data regarding how quickly the drug is distributed in the bloodstream," Azar said.
The secretary also announced that the FDA would soon be issuing guidance around studies that evaluated the effectiveness of medication-assisted treatment.
"The guidance will correct a misconception that patients must achieve total abstinence in order for MAT to be considered effective," Azar said. He explained that other targets aside from abstinence would be considered when evaluating therapies, such as how treatment is impacting emergency-room visits or overdoses.
Kolodny agreed. "We already have effective medications for treating opioid addiction. Buprenorphine works. It's the first-line treatment, but access is inadequate. Not enough doctors are prescribing it. Until we do a better job of improving access to the treatments we have, overdose deaths are likely to remain at historically high levels."
Comment;
It's good that they're starting to take this more seriously.  Why are the costs of these drugs suddenly so high however?  Kaleo's novel handheld talking auto-injector Evzio, designed to reverse opioid overdoses, increasing in price from $690 in 2014 to$4,500 in 2017, according to a recent report by Kaiser Health News.  It used to cost a couple of dollars a dose, first introduced in 1971, off of patent 7 years later.  How can these prices be justified?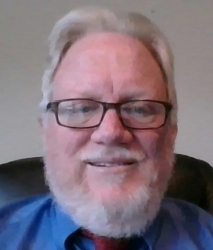 Latest posts by Dr. Raymond Oenbrink
(see all)