http://tpr.org/post/hurricane-harvey-addicted-and-evacuated-can-be-harsh-combination#stream/0
By DAVID MARTIN DAVIES • AUG 30, 2017
As coastal Texans flee the flood waters of what was once Hurricane Harvey, some evacuees being treated for opioid addiction are caught in a storm of red tape.
There isn't much to do to pass the time at the San Antonio emergency shelter for Harvey evacuees, except to wait. The Red Cross and others are using an empty Southside school building to provide basic requirements for displaced coastal residents.
Bruce, not his real name, is an evacuee also dealing with an opioid addiction.
"We're alive and some of our needs [are] getting taken care of, as far as having a roof over our head," he says.
And his withdrawal symptoms are getting worse.
"You get the hot flashes and cold chills and sweats and teary eyes, runny nose, just aches and pains," Bruce says.
The 56-year-old is shaky on his feet. He doesn't look well. Eight months ago Bruce decided to get off of heroin. To do so, his body demands a daily dose of methadone.
When he boarded the bus from Corpus Christi to San Antonio on Thursday, Brucehad enough methadone to last till Sunday. Now it's Monday evening. How is he coping?
"Praying and hurting," Bruce says.
Chris Van Deusen, spokesman for the Texas Department of State Health Services, says the state recognizes the need for methadone-dependent evacuees and officials are working with area clinics.
"They will be able to access the methadone at any of the licensed treatment clinics in San Antonio or in the area," Van Deusen says. "Typically they do need to be able to get there, but they can coordinate transportation with the shelter that they're staying at – if they are staying at a shelter – to take them to the treatment clinic to pick up that methadone."
Van Deusen says it would help if the evacuee had some documentation about their recovery treatment – even an old methadone bottle with information on the label could suffice.
According to Bruce, it's not that easy.
"It doesn't work like that. They don't just do that," he says.
Comment;
Addiction is a terminal illness.  It takes lives mercilessly.  It causes incredible suffering throughout the community.  It's a spiritual illness that attacks at the weakest points of our collective armor.  It needs a multi-modal counterattack.  Medication-assisted treatment (MAT), 12-step meetings, rehab, prayer, all have critical, key roles.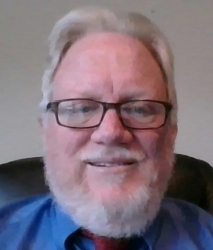 Latest posts by Dr. Raymond Oenbrink
(see all)